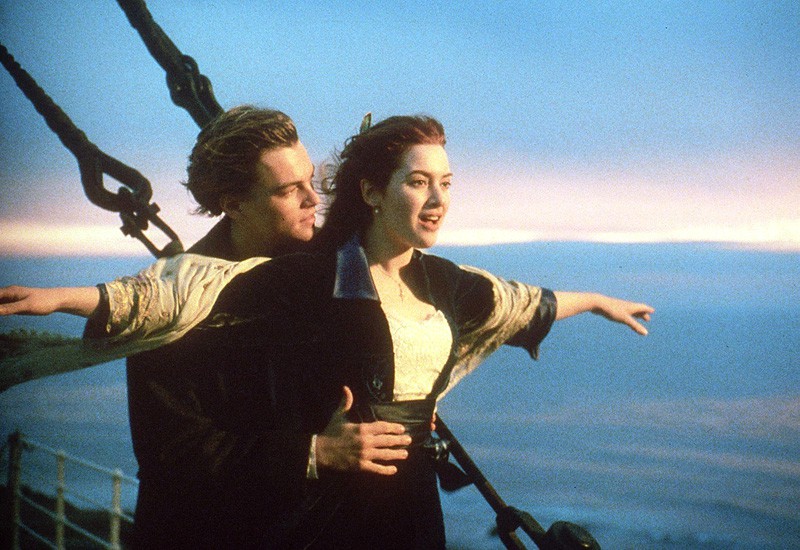 Good friend, brilliant writer, and fellow Lesley MFA type, Sabrina Fedel, tagged me as part of an on-going "My Writing Process" blog tour. Since it's good to stop sometimes—especially when you're in the throes of something like writing a creative thesis—and really ponder what on earth it is that you're doing, I took up the call. So, without further ado, here's my two cents.
What am I working on?
Um, it's complicated? My thesis is a historical fantasy novel set in the late eighteen hundreds and told in three voices. If this sounds more ambitious than it strictly speaking should be, that's because it is. It has entailed an absurd amount of very hard work just to get a first draft completed, and will continue to require the same for near, as well as distant, future. BUT…I love this story with all of my heart and soul, and so the researching and revising will, like Kate Winslet and Leonardo DiCaprio's love in Titanic, go on and on. Hopefully the end result will be less tragic, however.
Now that I have Celine Dion firmly in my head, let's continue.
Because this is only one of two large writing projects I'm working on at the moment. As I've mentioned before, I stress write. And my current stress writing manuscript is well past the first draft but not quite to a finished second draft yet. Let's just say that the last two thirds of the story is being entirely rewritten. Far from an overcomplicated historical fantasy, this one is contemporary YA that focuses on family—the one you're born with and the ones you can create for yourself—with a healthy dose of romance thrown in for good measure. If my first story is my Titanic, this is one more akin to say, Bring It On (in my dreams, at least).
Both are necessary for my sanity.
How does my work differ from others of its genre?
Ha—well, let's just say that I hope it does? Right now, I'm in the thick of both and so it's hard to tell really. I find with my own writing that it's necessary to take a step back from it in order to gauge something like this. Mostly, I hope for the best and I keep revising.
Why do I write what I do?
The aforementioned need for sanity is a big part of it. This does not mean, however, that I'm the type who works out her neuroses on the page. I write fiction and I find that the world of make-believe is much easier to tackle when it's not tied down to my own special blend of emotional issues.
At this juncture in my writing, I guess the question I've been thinking about a lot more is why I'm attempting to write YA fiction rather than why I'm working on a specific story. The answer is a complicated mix (yes, I've used that word twice now—it's not by accident) of factors. Clearly, I edit books for young readers for a living, so literature for kids and adolescents is something near and dear to my heart. And while I love, love, love writing picture book stories, right at this moment, I'm feeling really captivated by YA and how, for this age group, so much is in flux and changing—or about to change—in momentous ways. And so, this is where I am right now.
How does my writing process work?
Okay, at the risk of continuing to make myself sound like a madwoman, it works in giant bursts of writing energy—often in the middle of the night when I'm in the midst of a first draft of a story—during which I am hyper-focused on what I'm writing.
Then there's a cooling down period. It's almost like having a crush. At first, it's hard to think about anything else, but then you get to know your crush better, and either you lose your initial fervor, or your attraction grows into something deeper. I try to take advantage of that first rush of the crush while it's with me and get as much done as I possibly can during this little honeymoon period.
Then it's on to the harder work of figuring out of this crush is worth my while, or is just a flash in the pan. My laptop is filled with discarded ideas that have proven themselves unable to keep my attention—whose dashing concepts or brawny shoulders of plot briefly captured my eye, but whose long-term relationship prospects were dim.
The two projects I'm working on right now are at different stages in their post-crush lives, but both are firmly in that phase. For my thesis, I feel like the story and I have hit a few bumps and we maybe need to take some time away from each other before we recommit. For my contemporary YA story, it's still a newer relationship, so while there are kinks to work out, it's not hitting the skids or heading into therapy or anything. Yet.
I'm not taking this metaphor too far, am I?
The long and the short of it is: I write in bursts, and when they come, I write a lot and whenever I can possibly fit it in. If that means at 2:30 in the morning, so be it. I keep my laptop by my bedside, just in case (no long hand writing for me, thank you very much). For many years, I tried to keep myself on the straight and narrow when it came to writing time, but I've learned to just go with what works. Often this means I am tired. But it's worth it in the end.
So, there you have it. I hope Sabrina's not on the verge of disowning me as a friend and fellow writer because of these answers to her questions, and I'm looking forward to reading some of the other responses, which you can check out here:
Michael Anthony, A Veteran's Perspective…
Kyra Renee Clay, Traveling to Me: The Road towards living (a Dream)
Alexis Marie Chute, Alexis Marie Writes