I don't know about you, but I've found this to be a tough week, both on a personal and global kind of level. Right now, the sky is gray, the government is still shut down, I don't feel great, and I generally need a pick-me-up.
So I went and found one…or maybe a few.
First off, here's author Terry Pratchett, sporting a shirt he apparently wears to conventions. More reason to love Terry Pratchett? I'd say so.
And here's a picture of Mark Twain and Helen Keller, who apparently had a lovely dinner together way back in 1901. If you want to read what he wrote in his journal about this encounter (and, seriously, why would you NOT want to read something Mark Twain wrote?), check out this piece in The Huffington Post.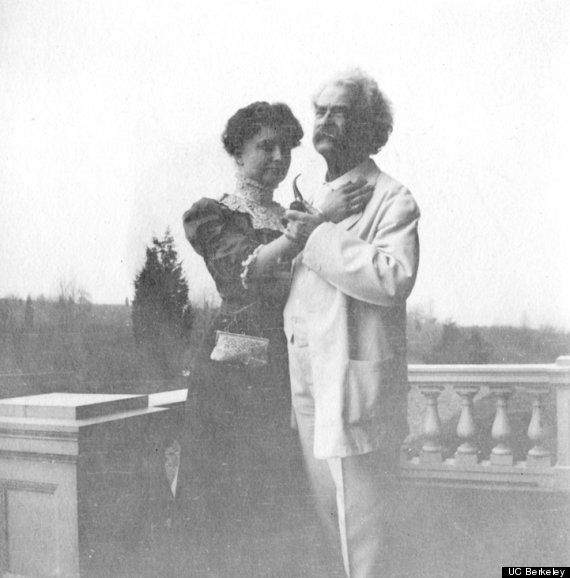 And as a parting shot, you can find a whopping 19 kick-butt book-related manicurescourtesy of Buzzfeed. But I had to share my favorite here, because someday, somehow I must have this on my nails.
One literary manicure to rule them all, one literary manicure to find them, one literary manicure to bring them all and in the darkness bind them.