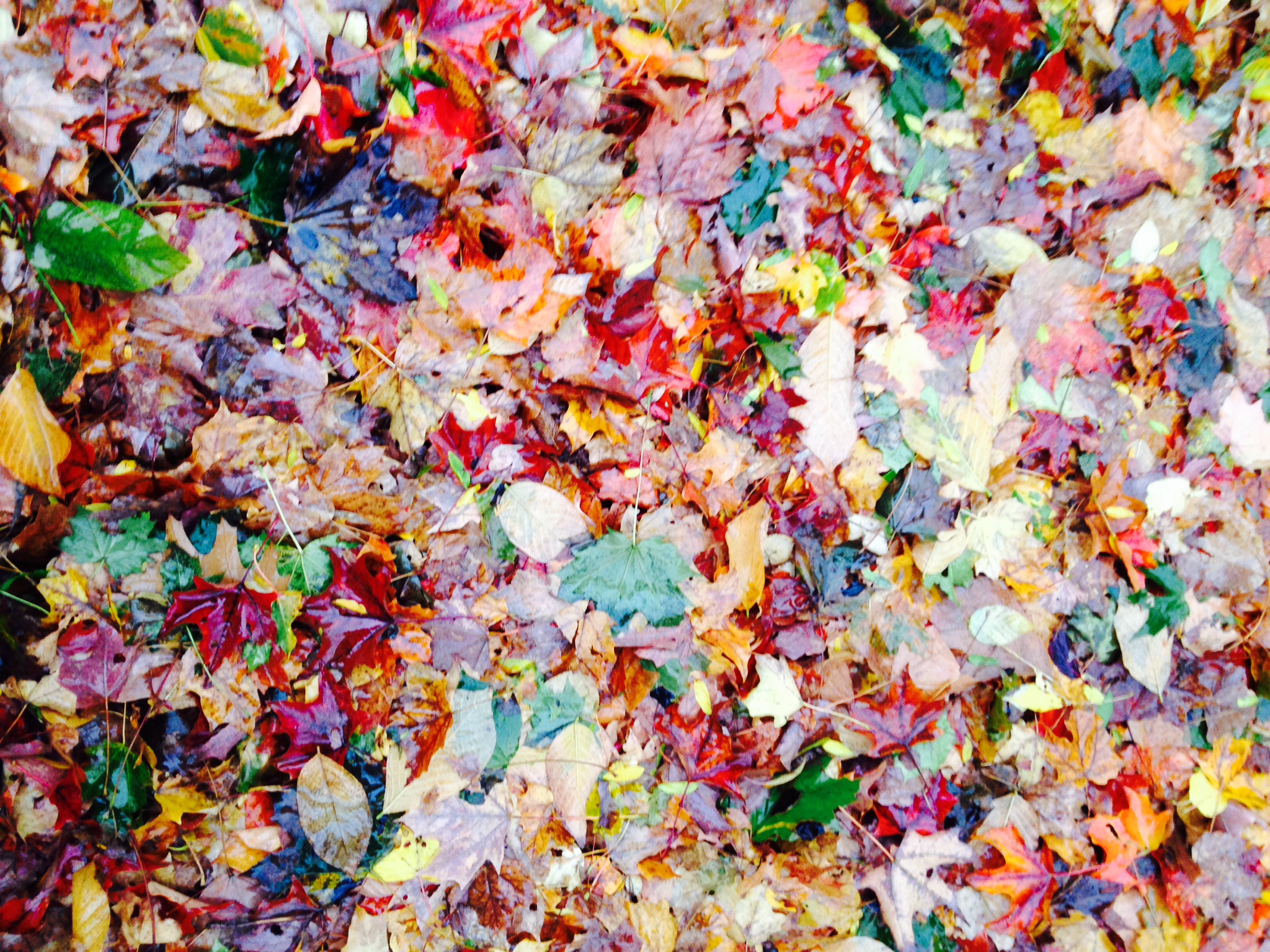 If this storm had come in December instead of October, we'd be buried in snow right now. Thankfully, it's not even close to winter yet (at least in my mind) and we've just gotten a welcome dose of rain. Not so far from here, trees are down, taking cars and electricity lines with them, and streets are beginning to flood. In my neighborhood—a sheltered little corner of town—the damage consists at this point of some water in the basement, small tree limbs on the ground, and drowned earthworms (R.I.P, little fellas).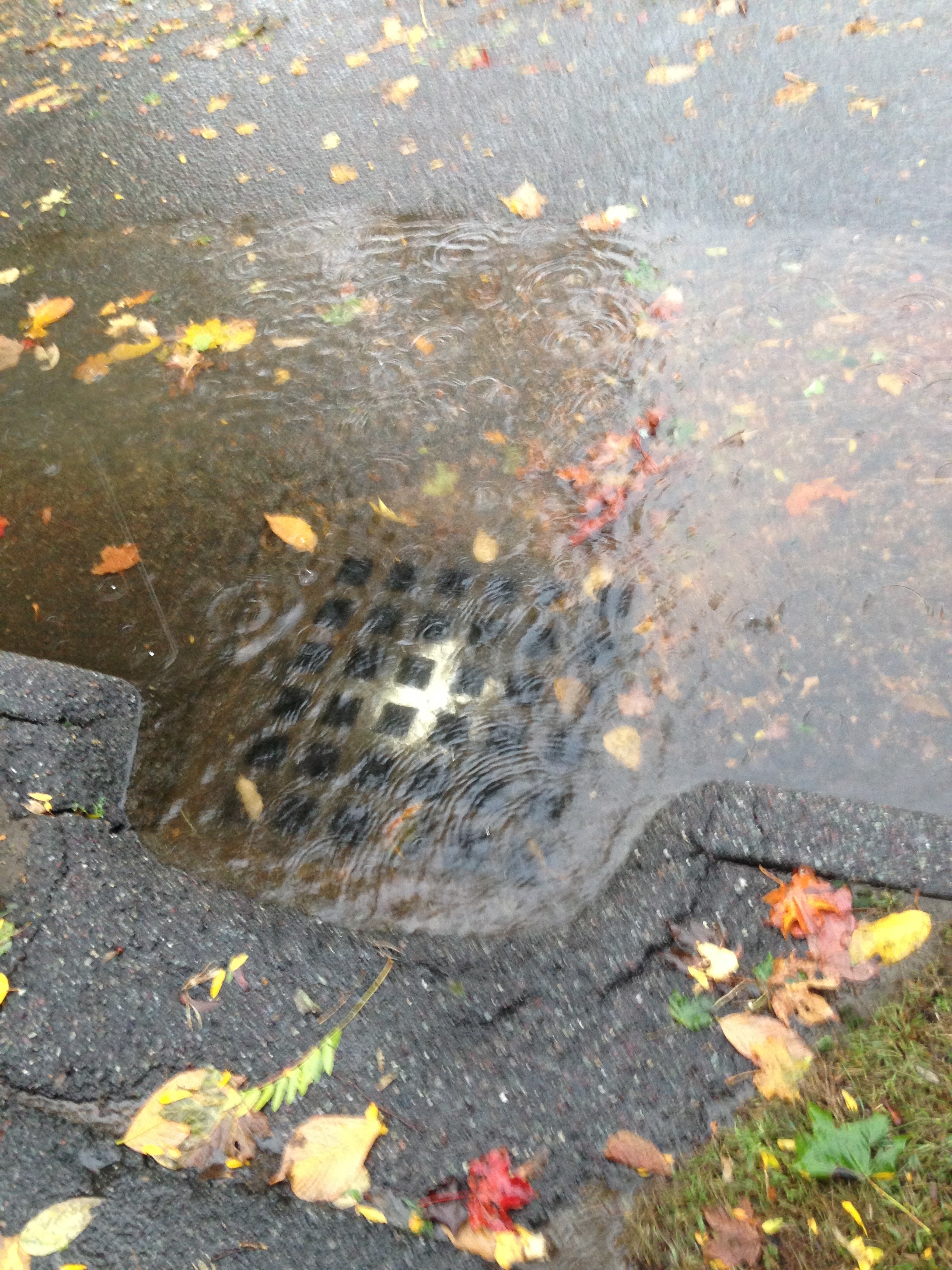 So, my kiddo and I walked to school today as we always do, thumbing our noses at this briefly weakened segment of the storm and belting out "Singing in the Rain" (sorry, neighbors) as we skipped our way through deep puddles and flooded storm drains. I've always liked the rain, and I'm pleased to say that it appears to be an inherited trait.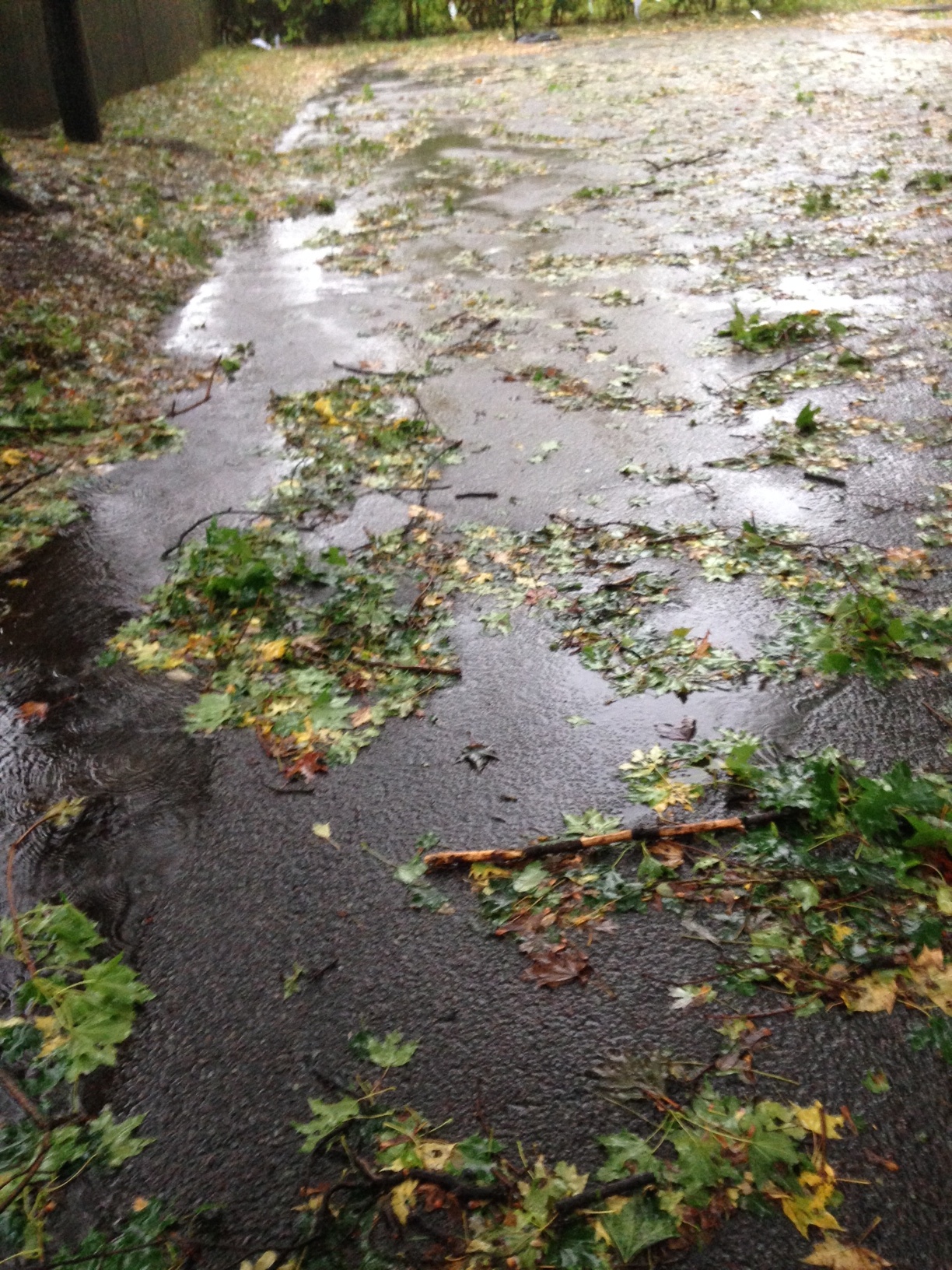 But now I'm hunkered down at my desk, hoping to do a little writing as the wind whirls around my little yellow house and the guinea pig snoozes, blissfully unaware of that her squirrel and rabbit cousins are outside braving the elements. The kettle's doing its business in the kitchen with a mug of hot tea just moments away—and like Gene Kelly, right now I have a smile on my face.