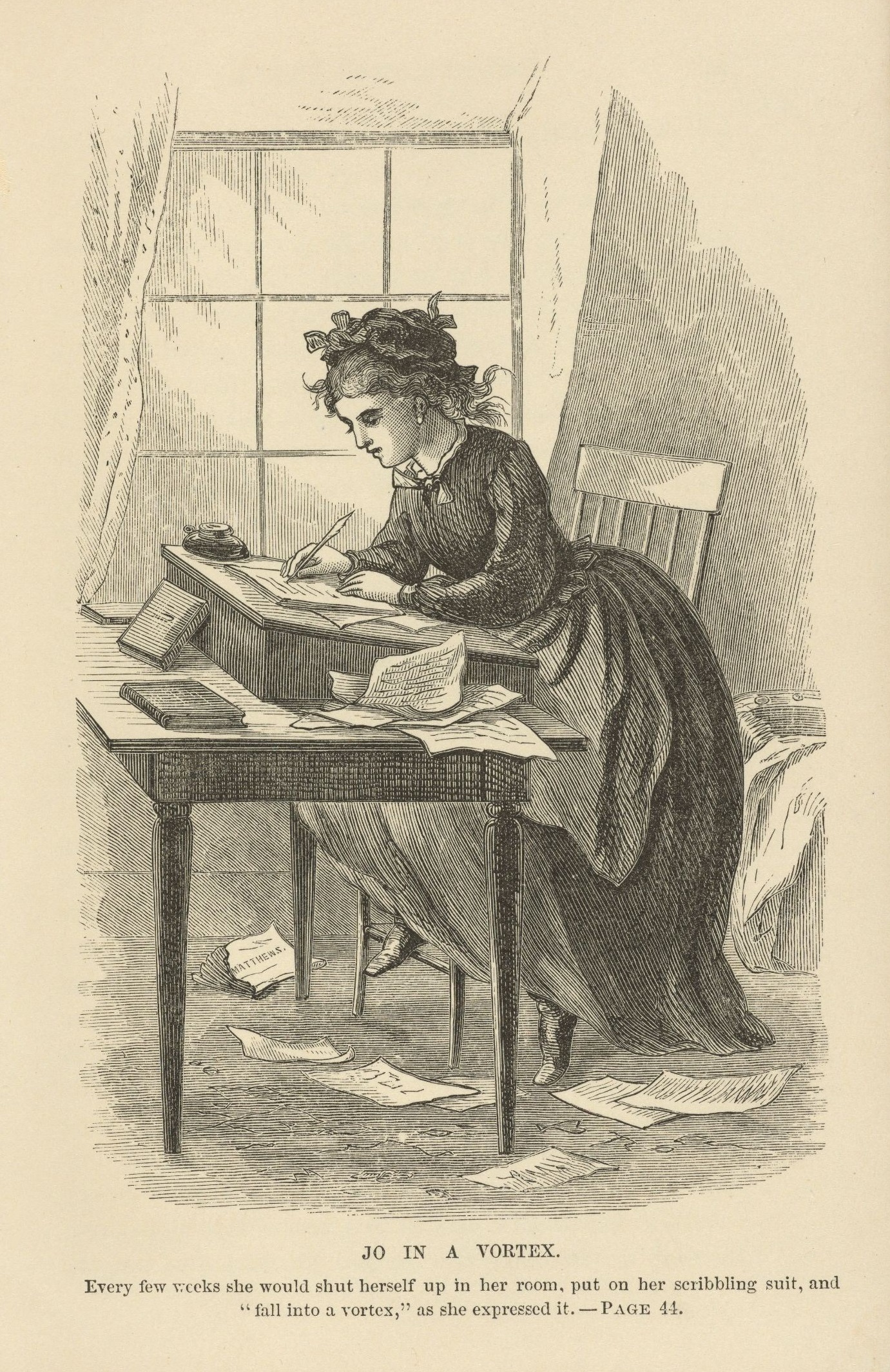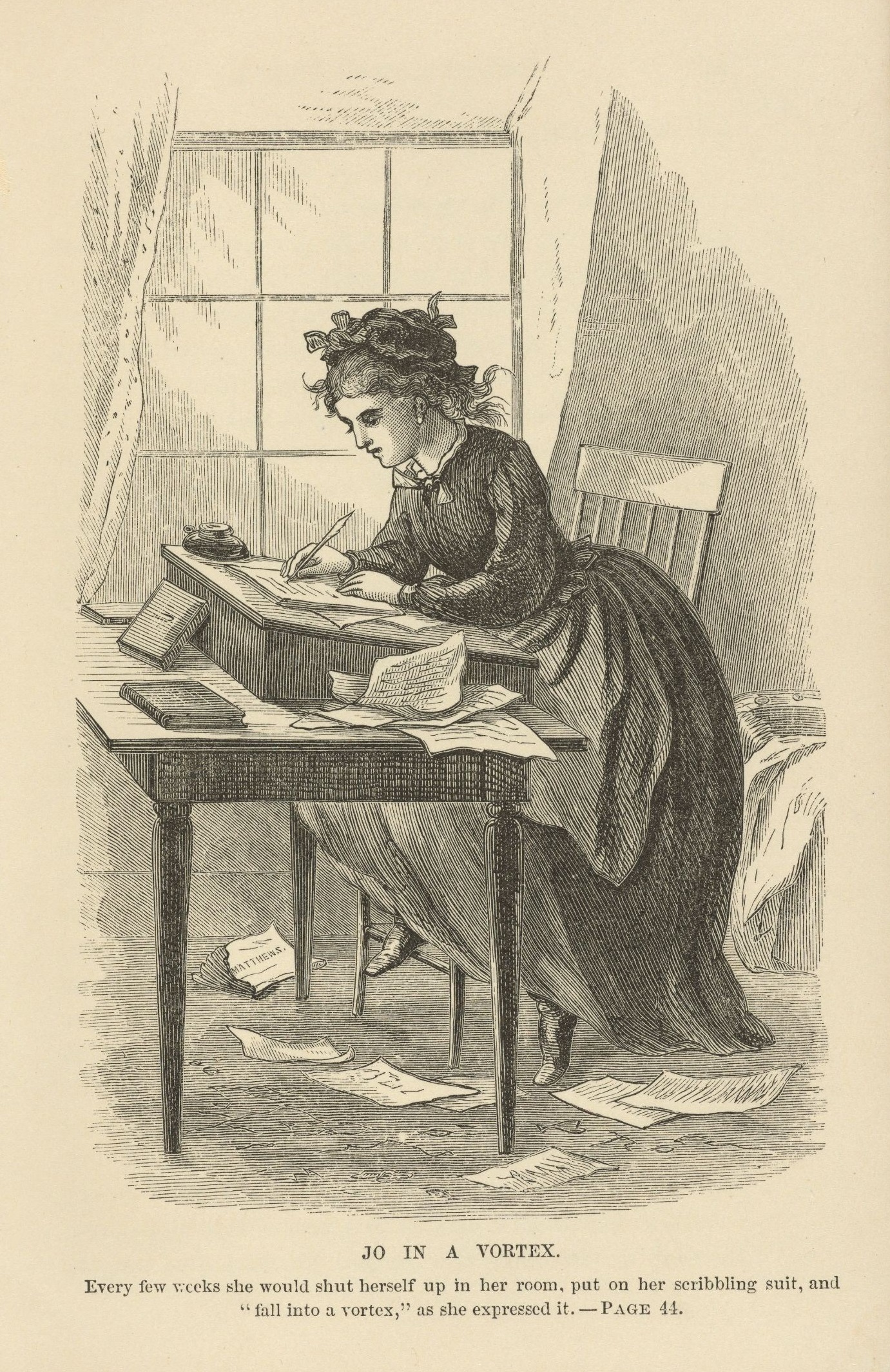 I realized this blog has been in existence for two years today almost by accident. If a date's not written on my planner—and is not, say, my husband or child's birthday—I tend to forget it. And a blog anniversary (I can't really use the word "blogiversary" with a straight face, even when I'm typing) isn't the kind of thing you really mark on your calendar. So, the first anniversary went entirely forgotten.
But, it is, in fact, two years to the day since this little experiment in blogging began, and to honor the occasion, I'd like—once again—to have a little celebration of Louisa May Alcott, Little Women, and Jo March. Only this time, I've got lovely pictures.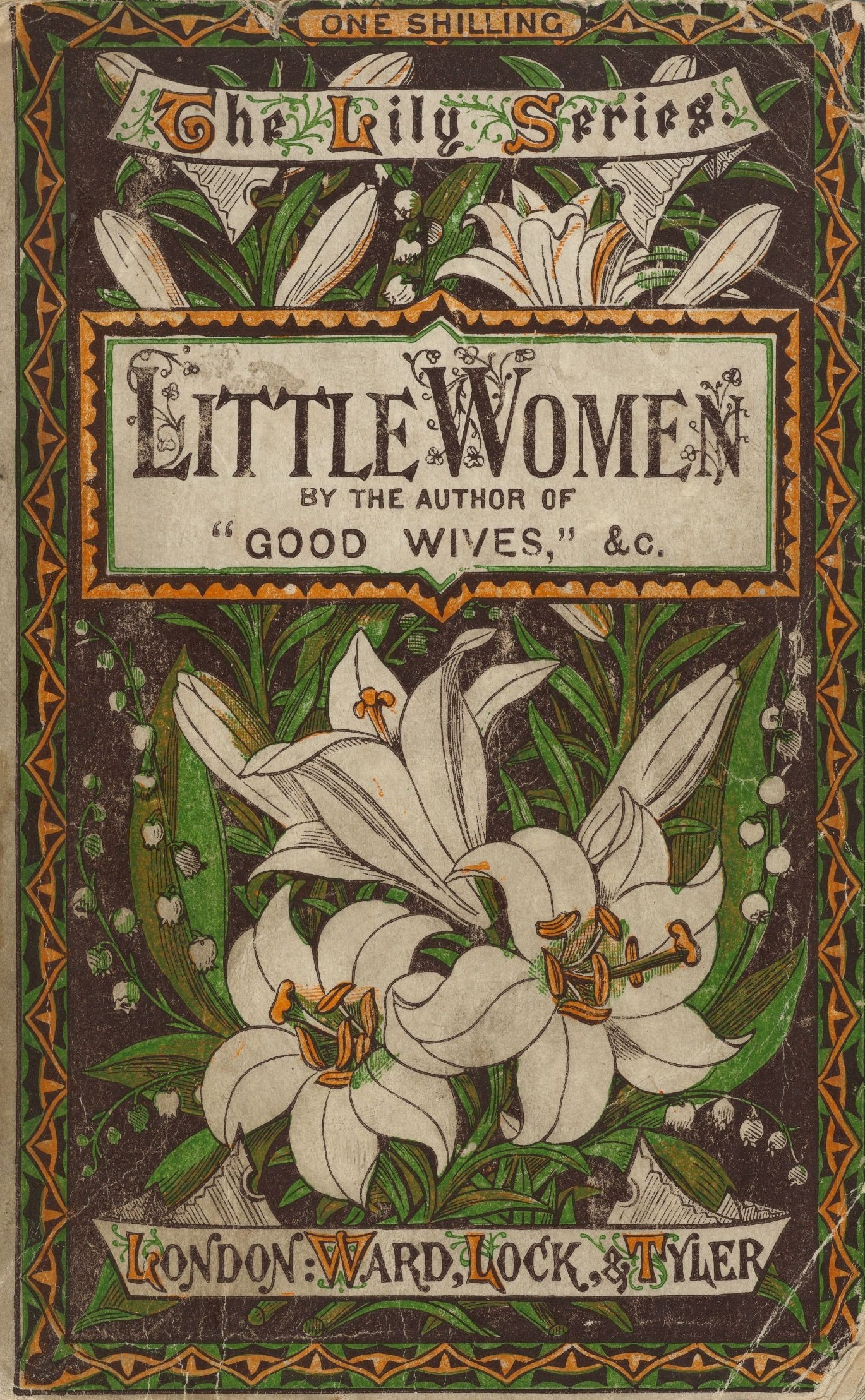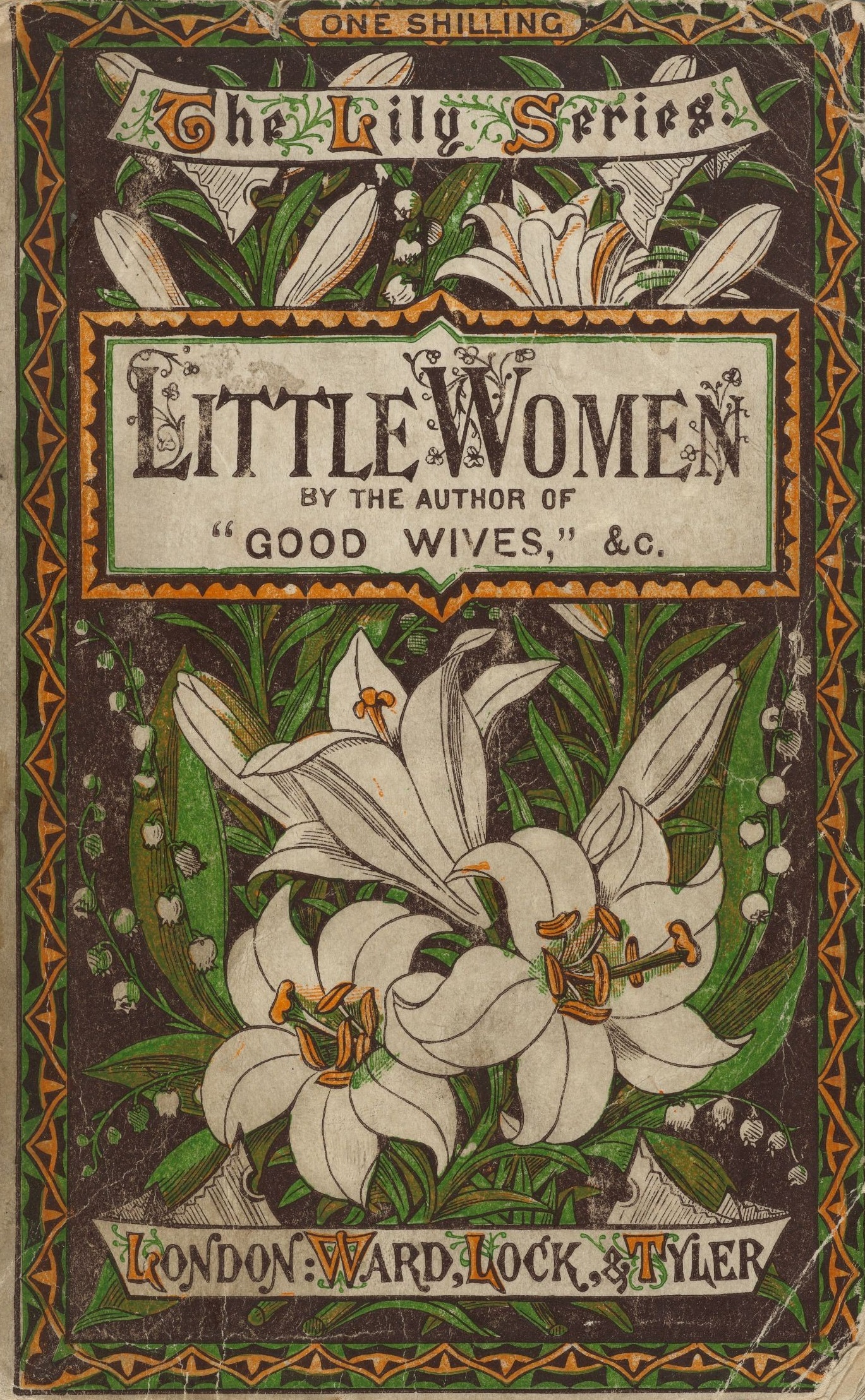 Harvard's Houghton Library is a veritable treasure trove of intriguing literary stuff. In this case, it's illustrations from the original two-volume publication of Little Women, illustrated by her sister May Alcott. I wondered what May must have been thinking as she illustrated these two volumes and found the fictionalized version of herself—the artist sister—therein. Was she hurt by Louisa's portrayal of Amy? Offended that her sister made herself the heroine of the story? Grateful that in the end this same writer-sister fixed her up with Laurie (because who wouldn't be, really)?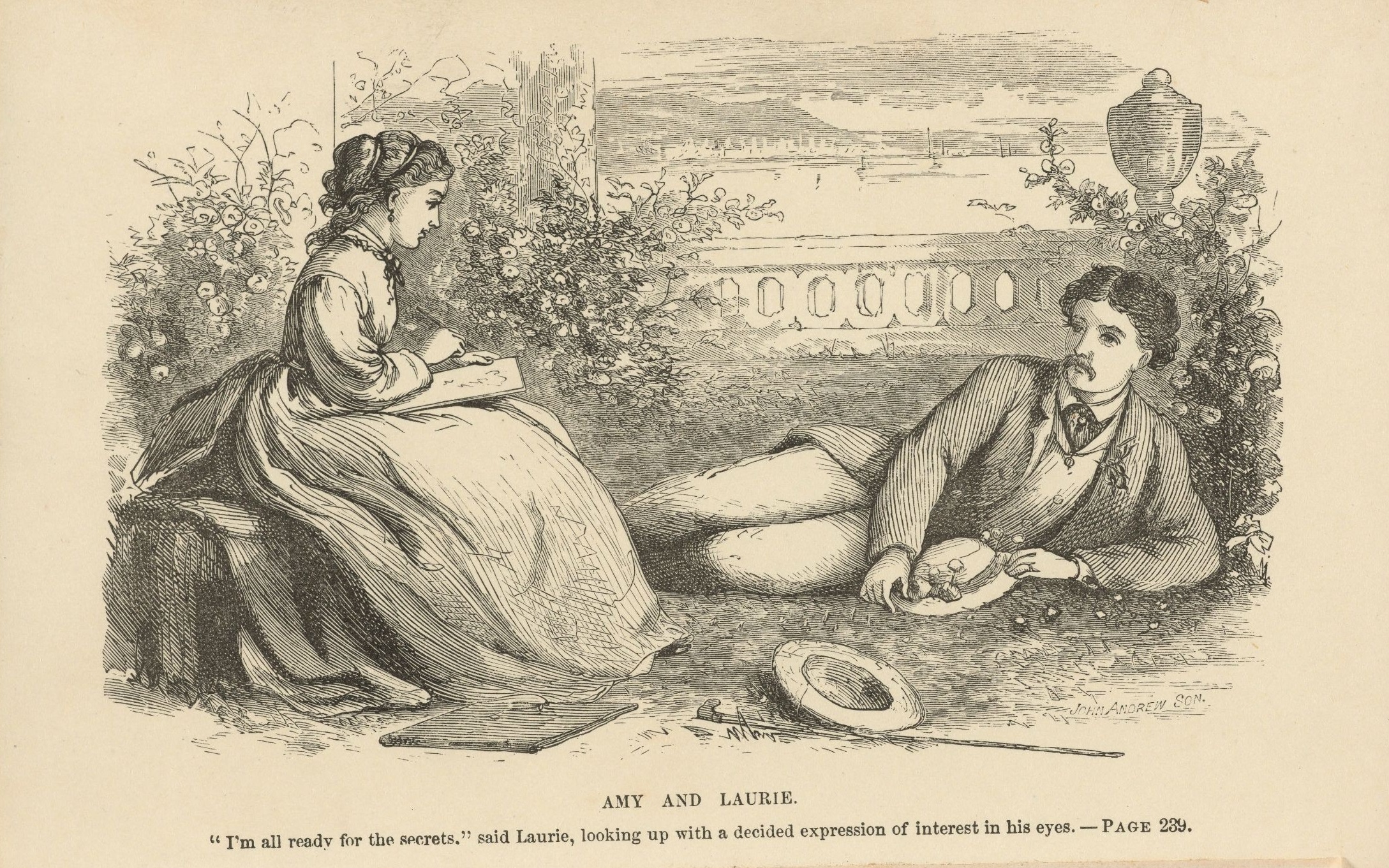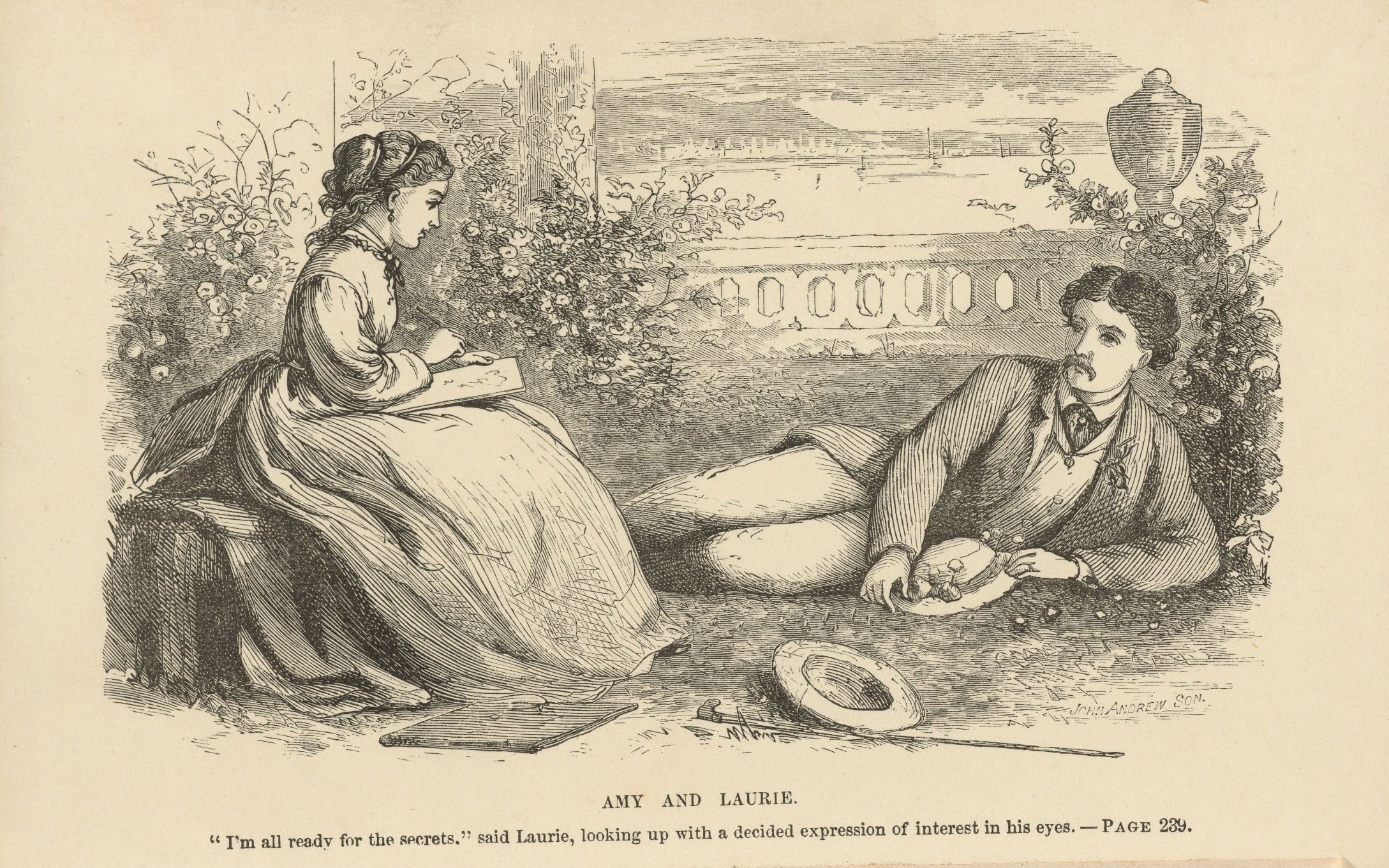 Or was she able to celebrate her sister's literary achievement just as we still celebrate it today? In my spare time (ha!), I'm going to do some research and try to find out. But for now, enjoy the illustrations, and thanks for being a part of what's now an ongoing blog experiment!