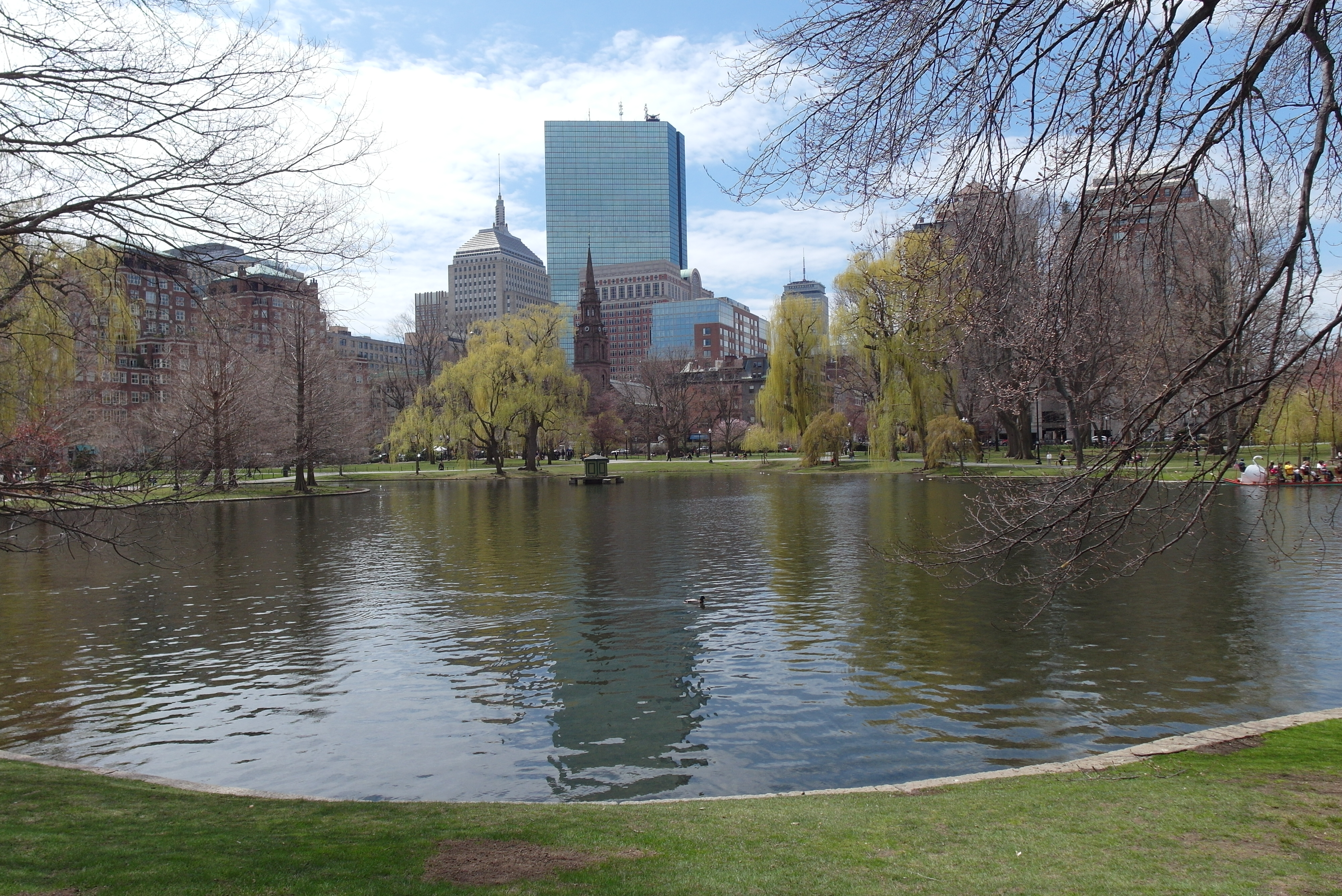 Yesterday was hard. The office of our publishing house was, thankfully, open once again, but everywhere you looked around the city, the scars from Monday were still visible. My walk from the train at North Station to our office in the Back Bay in the morning was a jarring one.
There were National Guardsmen and bomb sniffing dogs at North Station. There were SWAT team officers with what looked like automatic rifles at City Hall Plaza. The National Guard has set up camp (literally) on the edge of the Boston Common. The press had swarmed the outer edges of the Public Garden on Arlington Street. And the police barricade, marking the crime zone no one can yet enter, lies just outside our office door on Berkeley Street—where a heartbreaking makeshift memorial has sprung up. The reason for that memorial and the reminder that so many people are struggling with far worse aftershocks from the bombings hit me hard.
Yesterday, I arrived at the office with tears in my eyes.
Then I read Richard Lawson's piece about Boston on The Atlantic Wire, where he says, "that of all the cities in this country, Boston is easily the prettiest….There's a quaintness, yes, but also an air of grand possibility to the city, placed as it is just so, at both the beginning and the end of something vast."
It is a beautiful city, and that hasn't changed despite what happened. So today I brought my camera to work with me and took pictures of the city as I made my mile plus walk to work—even if my terrible photography can't quite capture the loveliness of this city in spring. This is what I see in and around my office—just a small portion of Boston. But it's enough.