It's been a long, long time since I've posted photos of any of my adventures, big or small, that qualify as time-outs from regular life (for that matter, it's been a little while since I posted anything at all). There's a reason for this: there have been no time-outs from regular life for me. Indeed, there simply hasn't been time for anything.
So, while I don't have any pictures of lovely places to share with you, I do have the recipe (literally) for a mini-break in a cup. Or as I like to call it, the "you got your chocolate in my peanut butter mug cake."
Here's all that you need: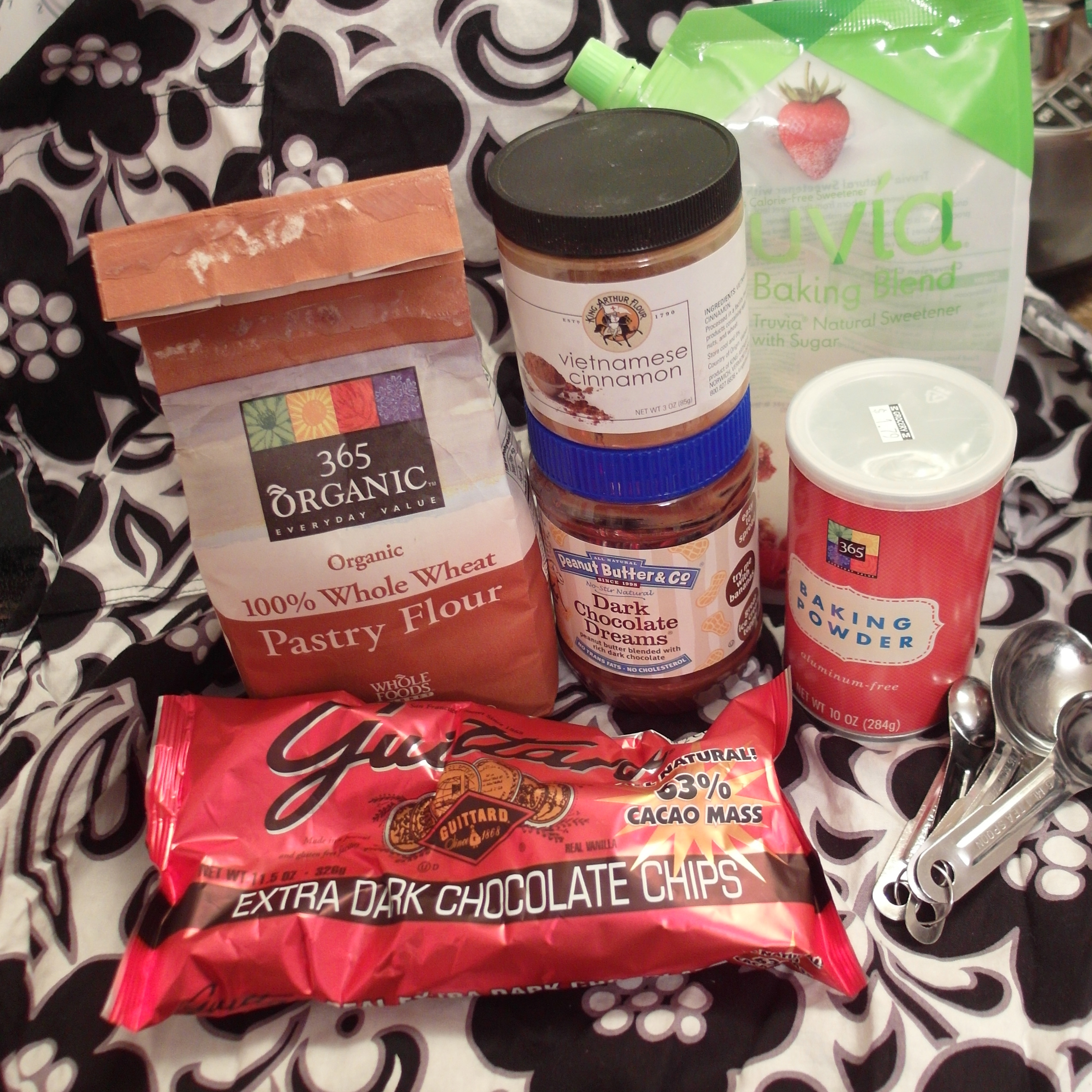 2 tablespoons of whole wheat pastry flour
1 ½ (or 2 if you're feeling crazy) tablespoons of Dark Chocolate Peanut Butter or Nutella (or almond butter, or whatever suits your fancy)
3 tablespoons of skim milk
1/8 of teaspoon of baking soda
1 tablespoon of chocolate chips or peanut butter chips (completely optional but come on—this is supposed to be a mini-break, right?)
A pinch of Truvia (or whatever sweetener floats your boat)
A pinch of cinnamon
First, procure your beverage of choice. The whole process of making the little cake takes about two minutes, so you need to plan ahead in terms of what will accompany your vacation in a cup. I prefer a glass of cold milk. Tea works nicely, too. However, if you're looking for something stronger than that, I certainly won't judge you.
Put everything but the chocolate chips into a teacup—and be sure to use a teacup instead of a coffee mug as this is a dainty-sized treat—and mix it all up with a fork.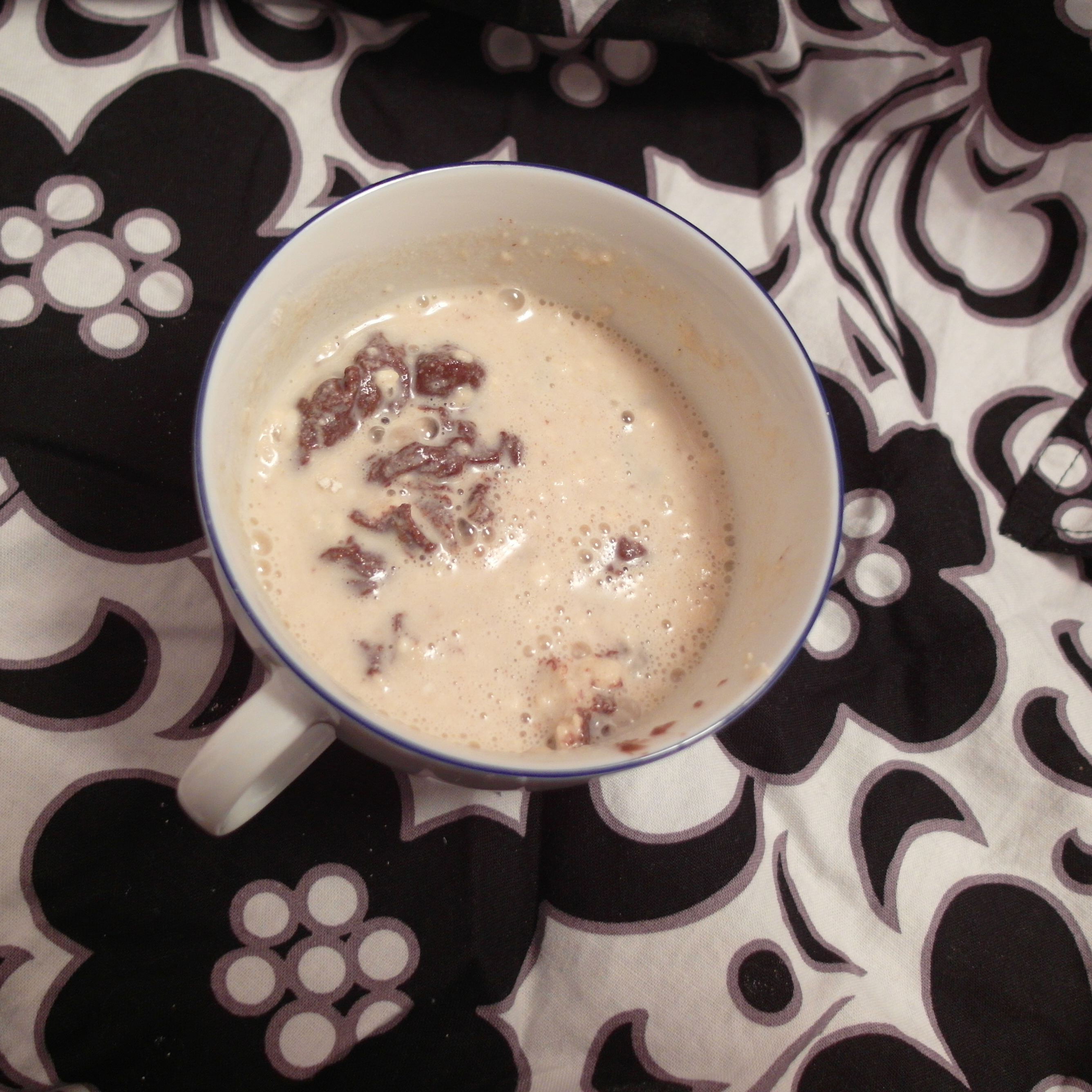 Now add the chips and give it one last stir to spread the goodness around the batter.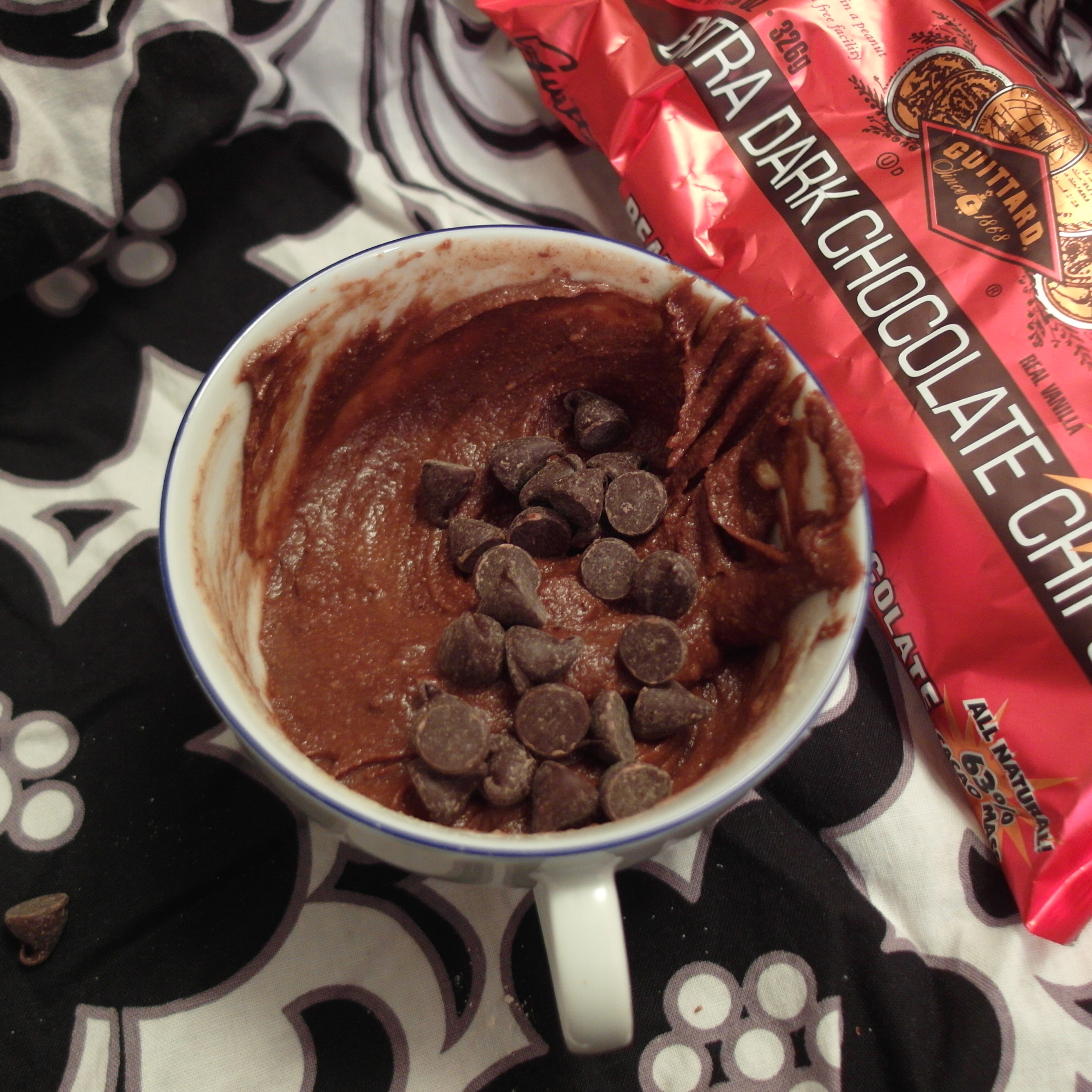 Pop it in the microwave for 50 seconds, or more in very small time increments if it's not cooked—but this is like a good brownie, in which gooey is better than cakey.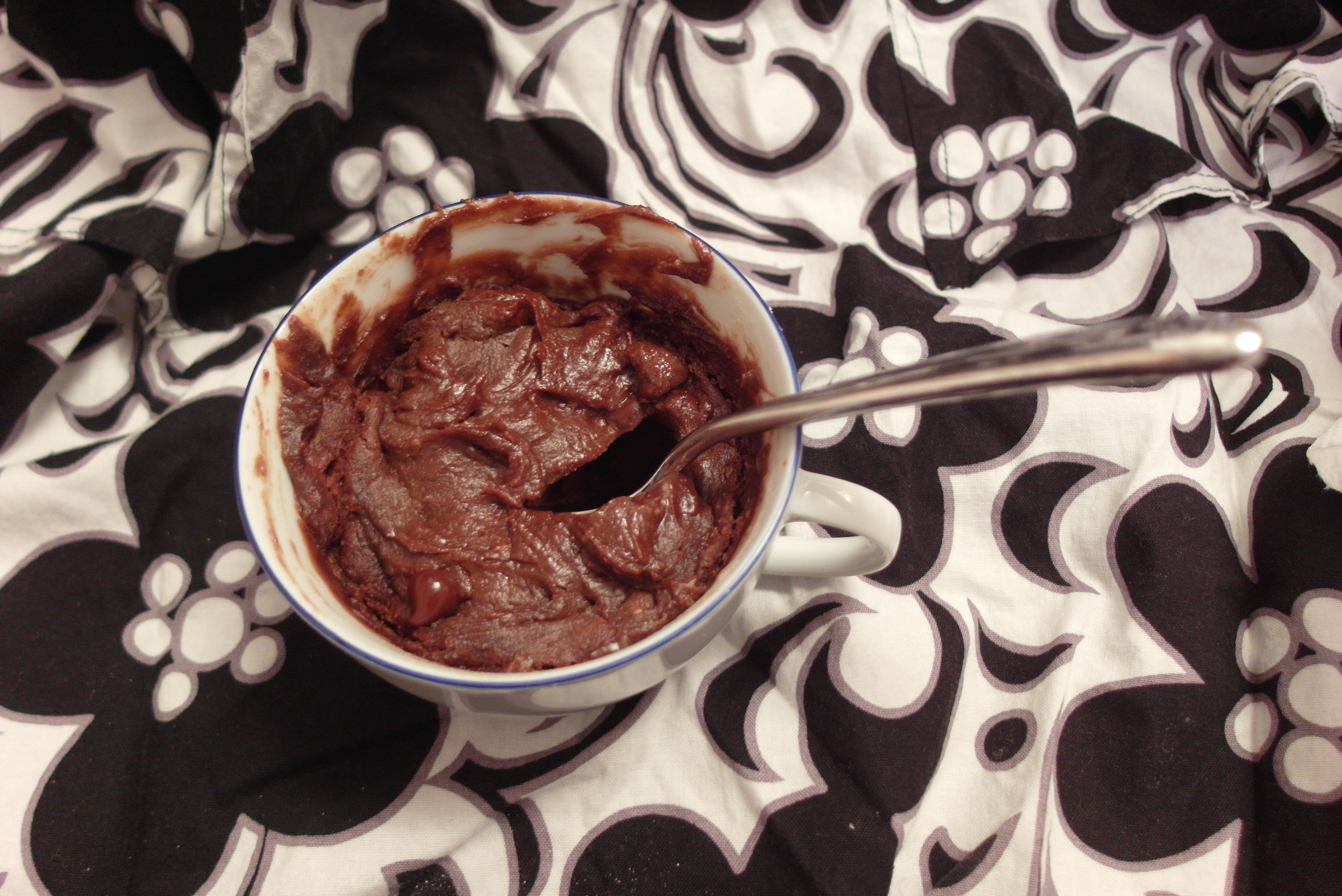 Then sit someplace quiet and enjoy your chocolatey-peanutty cup of joy. It's kind of healthy (protein! whole wheat! skim milk!), and small enough to not have to feel guilty about it anyway. And as my daughter frequently tells me, sometimes a girl needs a break.
Happy Tuesday!