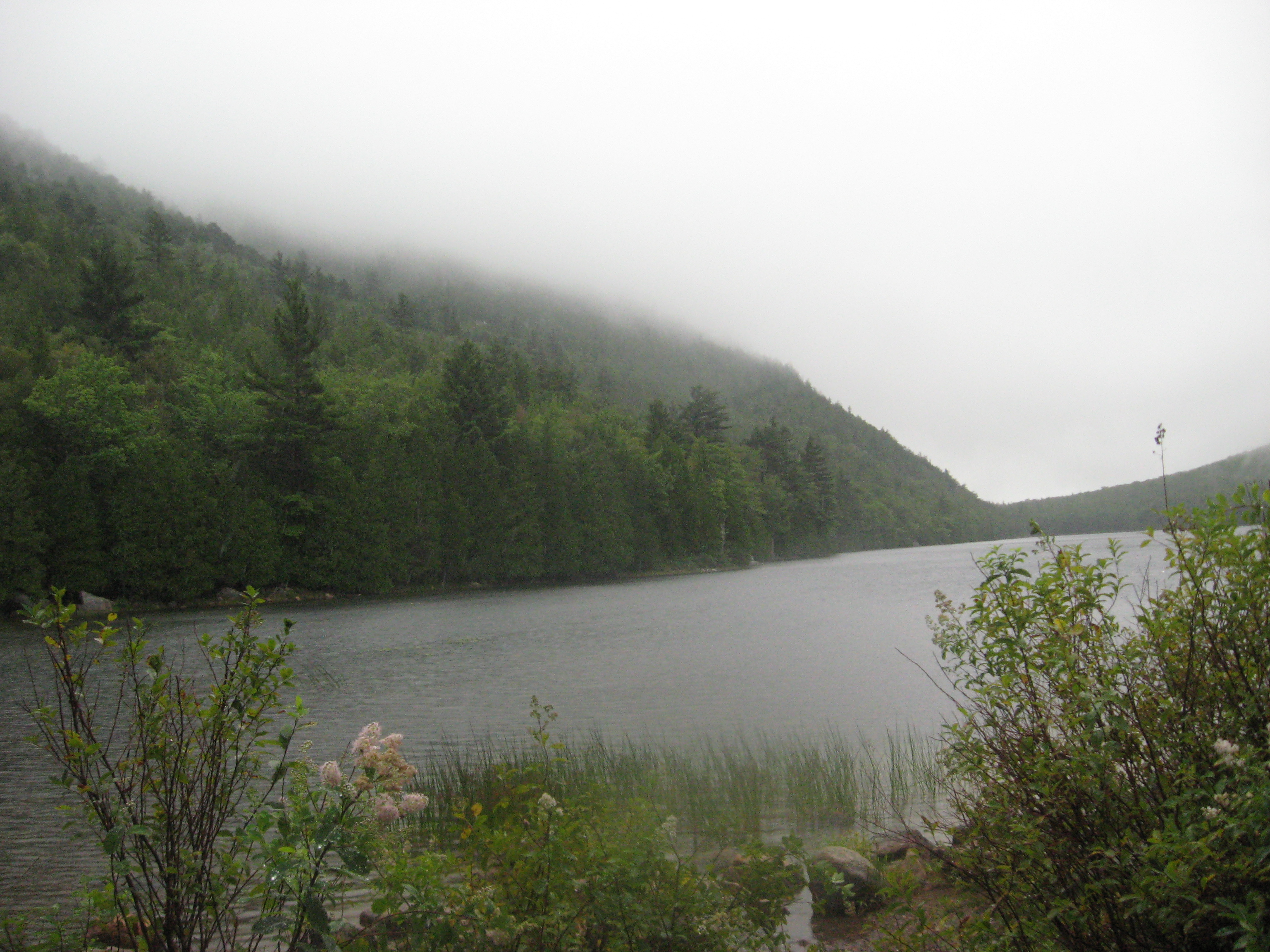 The moment I'd been waiting for all summer has now come and gone, leaving lovely memories in its wake: our family trip to Acadia National Park in Maine. Acadia is by far one of my favorite places in the whole world, and over the last couple of years, it's been a real joy introducing my kiddo to the park.
Every day, rain or shine, we hiked. One day we had torrential downpours, so we did some very modest hiking.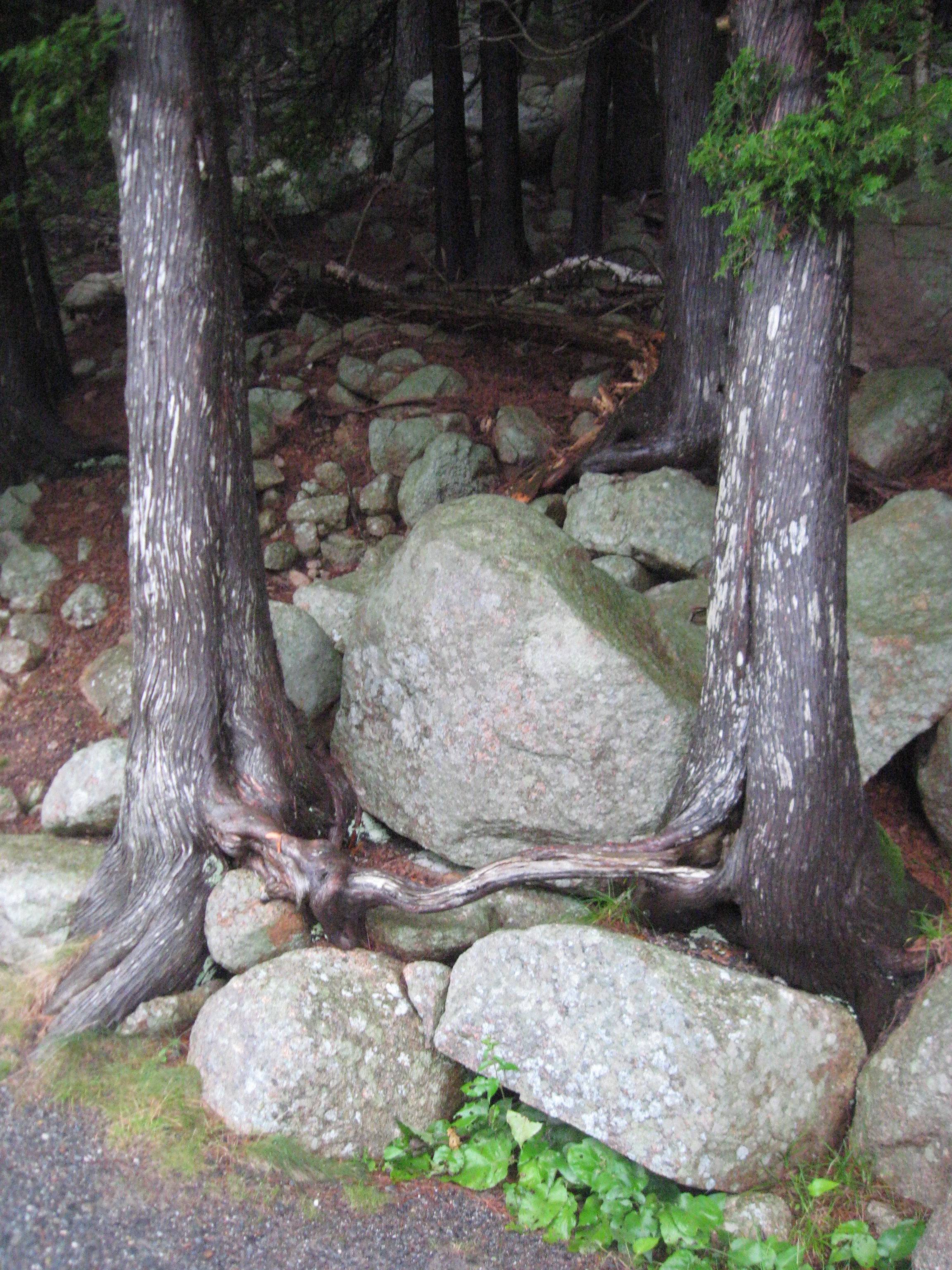 The rest of the time, we hit a different mountain every morning. We swam in the afternoons.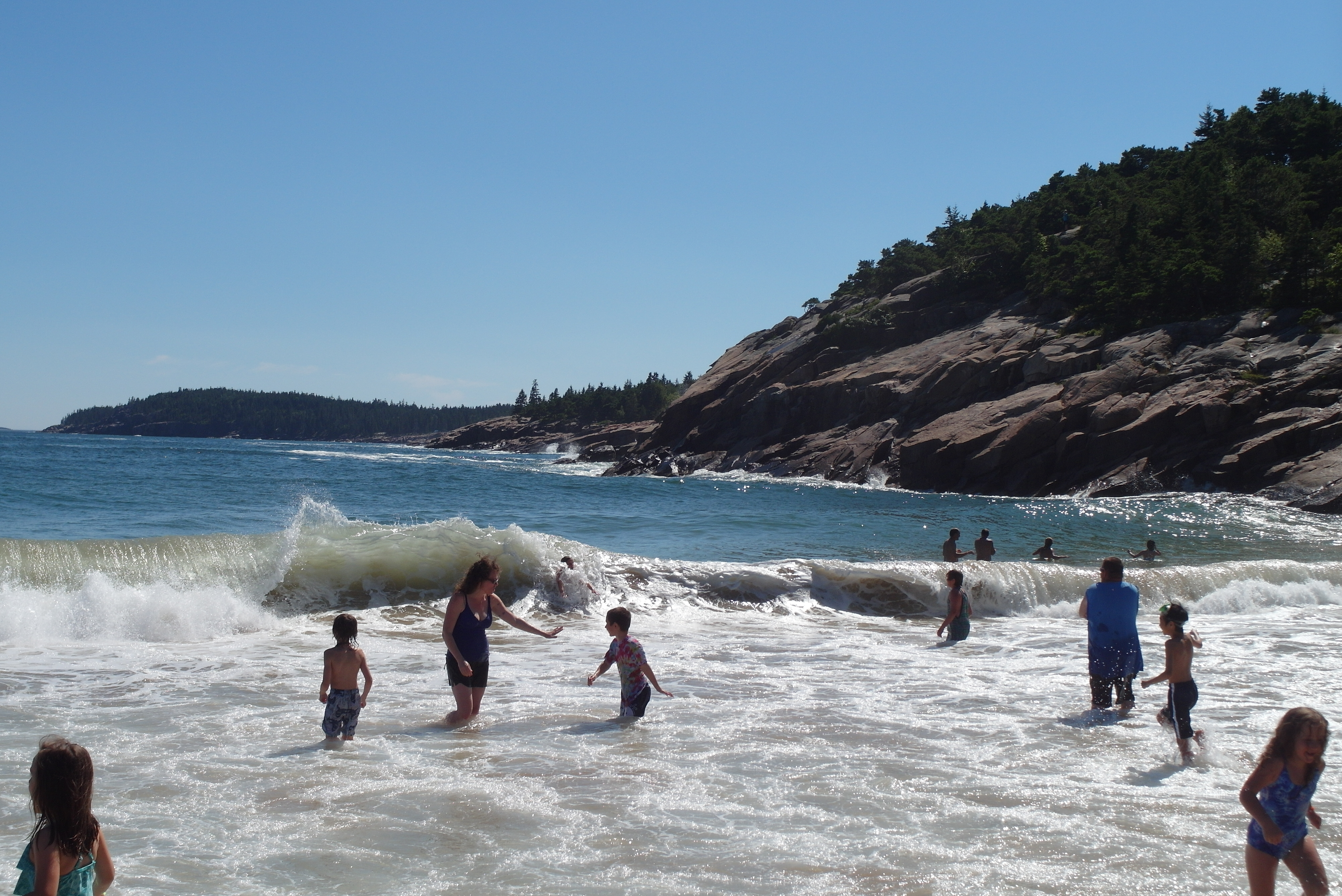 We took the challenge route up Gorham Mountain so we could explore caves with whole worlds of tiny organisms living in them.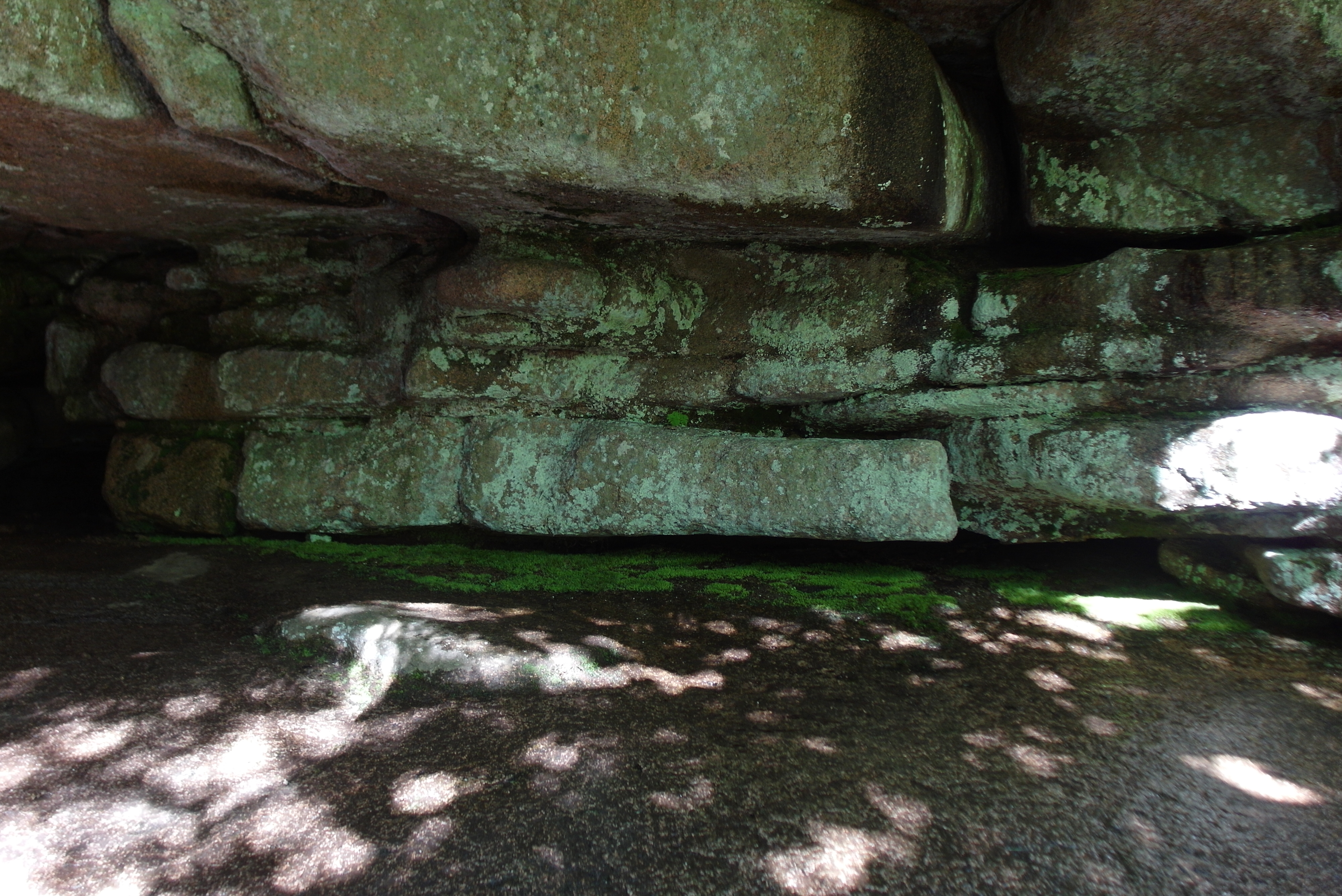 We had lunch at Jordan Pond House (lobster stew and popovers…bliss) while we gazed at this view.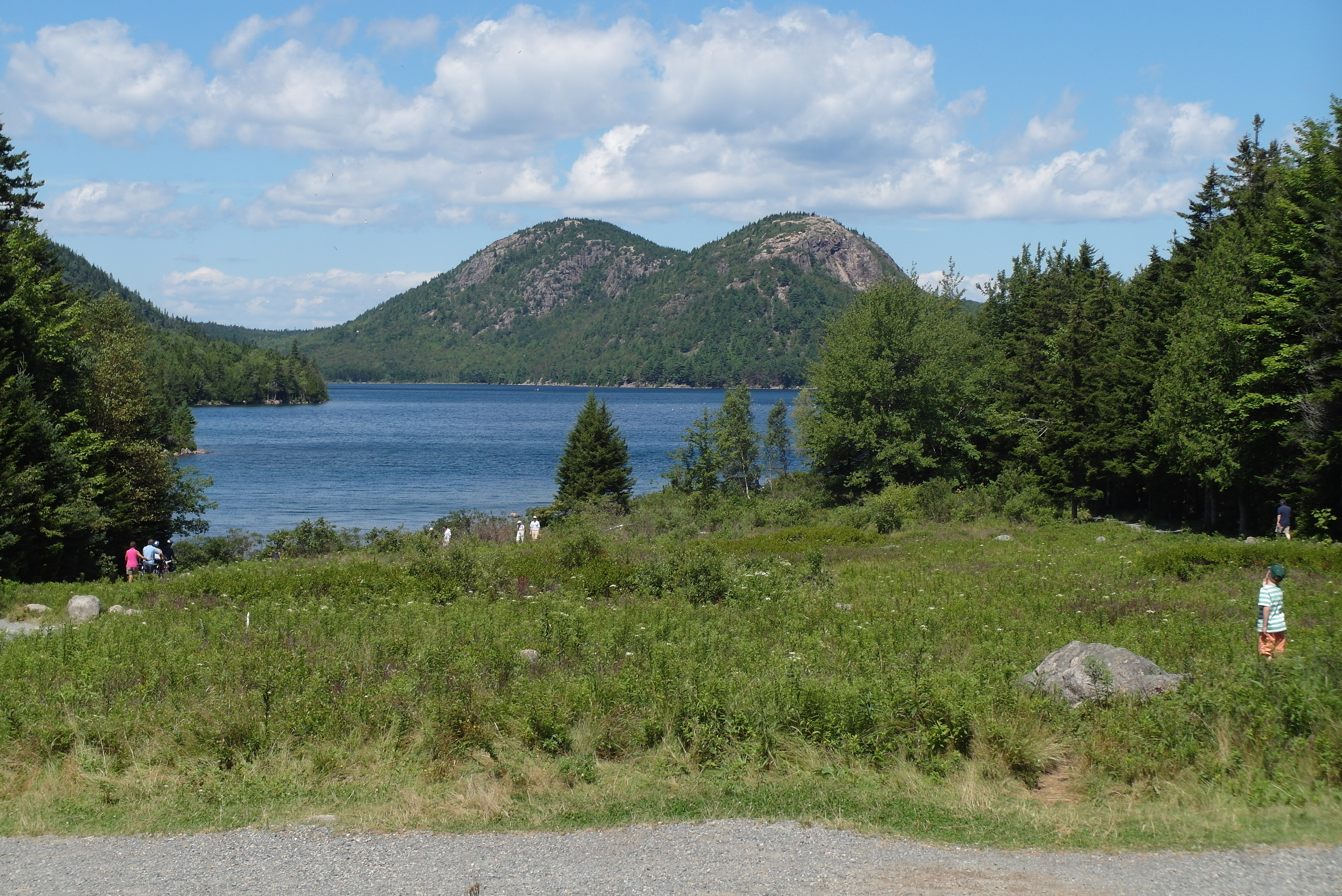 Afterward, we visited one of my favorite spots in the whole park…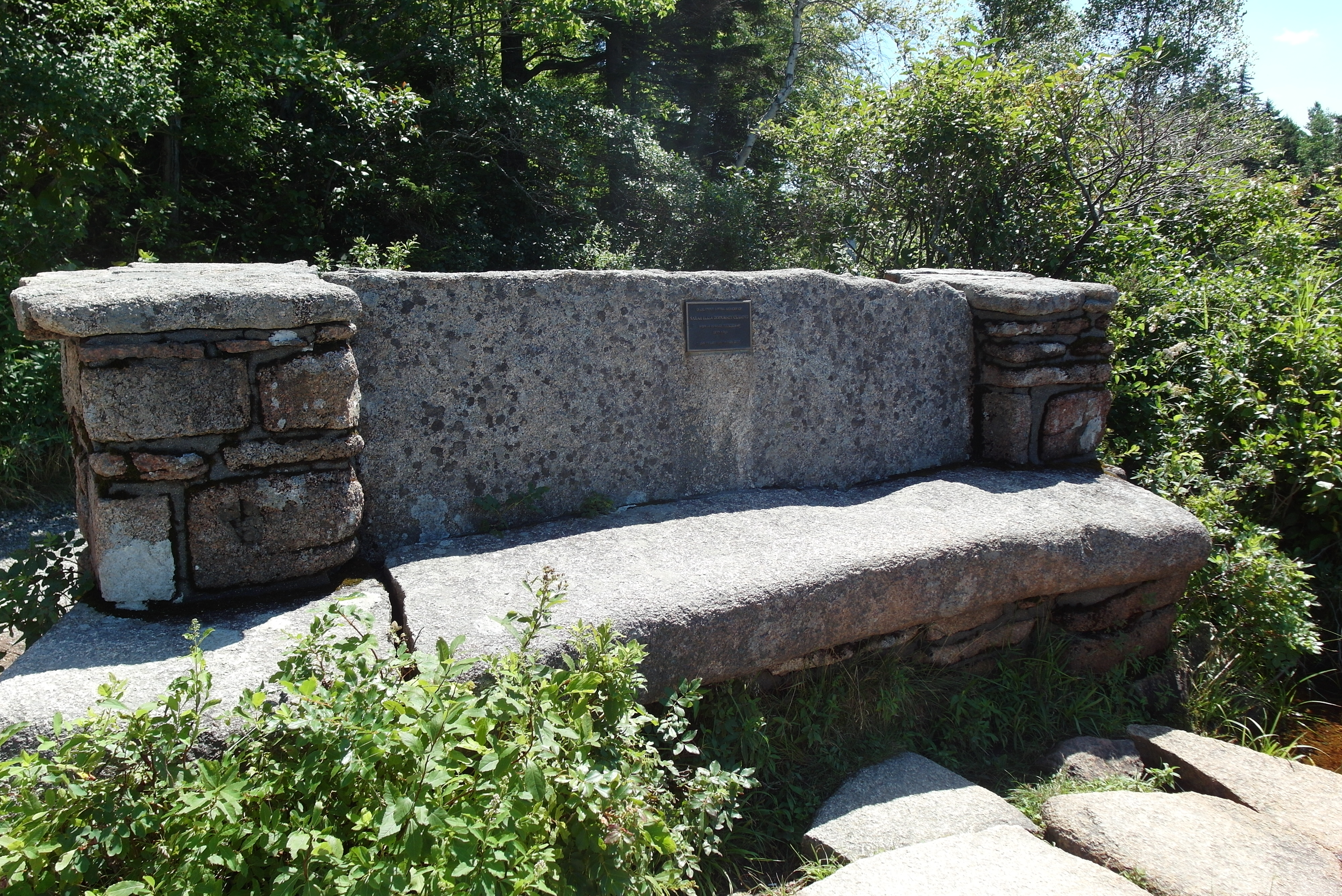 which I love all the more because I'm not the only one who loves it.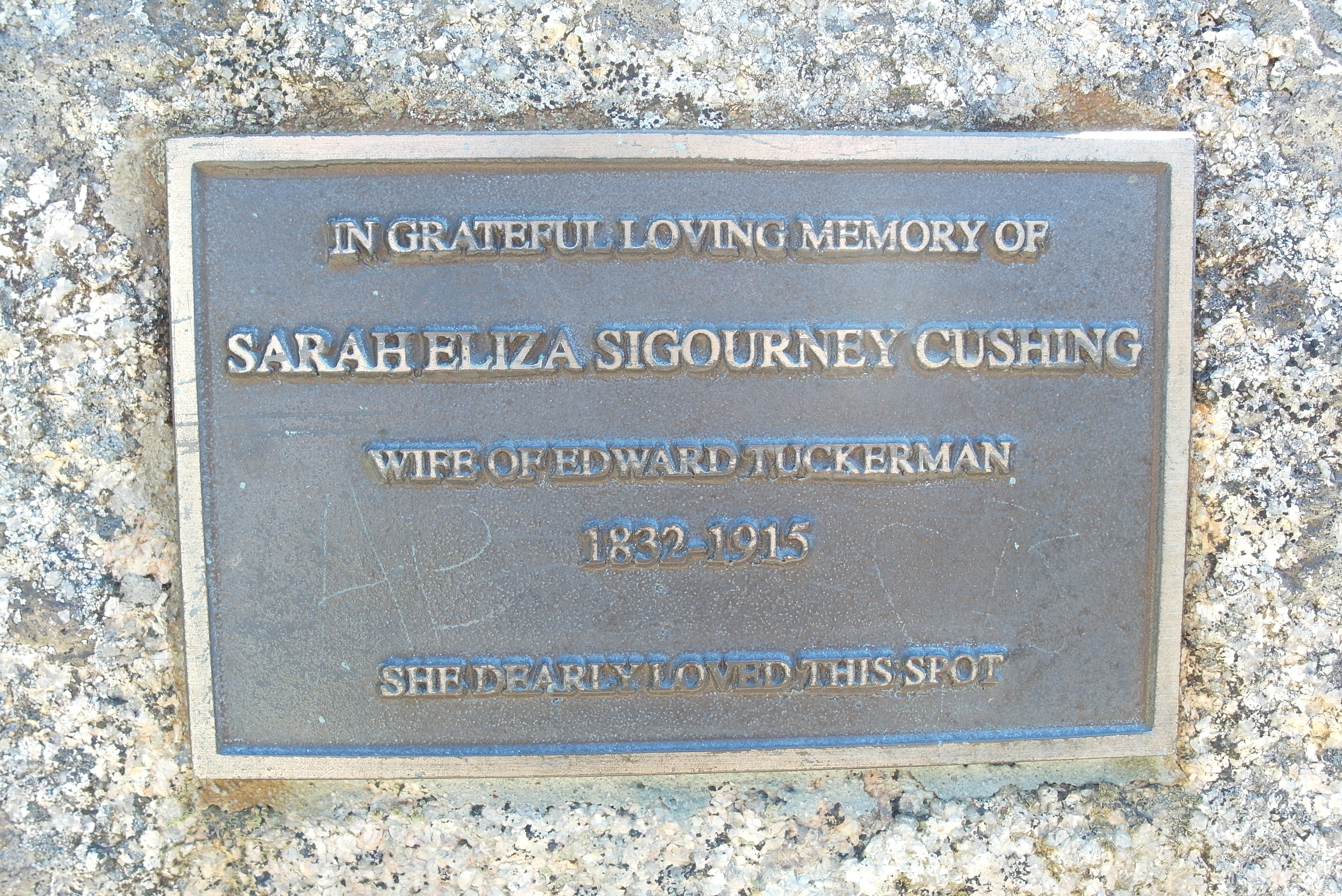 When you sit on the bench, this is what you see. We sat there for quite some time.
We ate ice cream at a different place every day and danced in the streets of Bar Harbor to Petula Clark.
On our last night there, we drove up Cadillac Mountain to watch the meteor shower and gaze at the stars.
And we relaxed in a way that we cannot ever seem to do at home. No email, very little cell phone reception, all work left behind. Honestly, I didn't write a word the entire time I was there, and by the time we finished each day's activities I was even too tired to read. It was that wonderful a vacation.
Of course, now it's back to the grind of regular life, in which there are deadlines to meet and far too much work to be done in order to meet them. But we had a wonderful trip, and one that (I hope) has left us all recharged and ready to tackle regular life again!