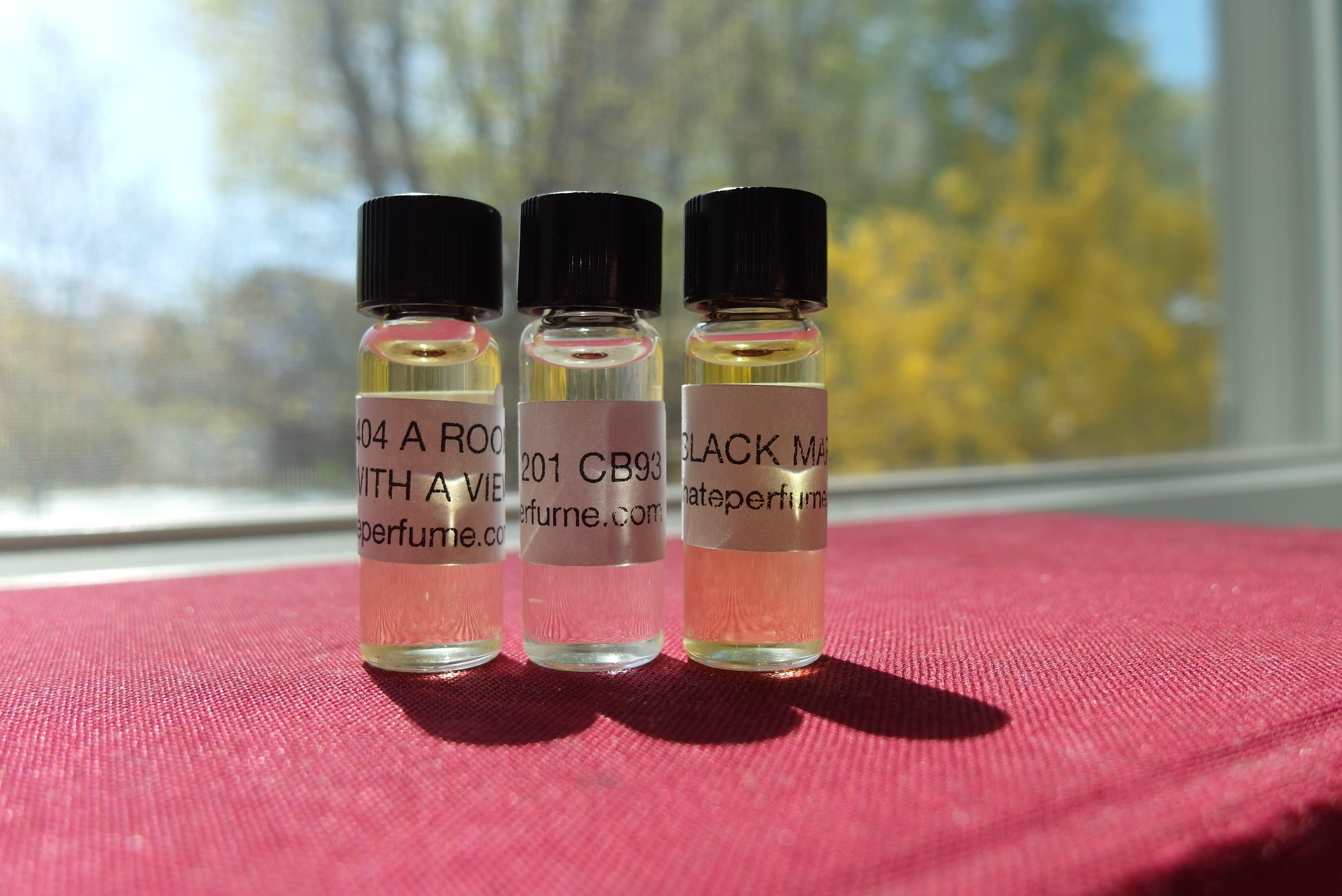 This week has not been a great one in terms of short-term well-being. I'm exhausted, allergic to apparently everything that grows, not feeling well, and today, have frankly been feeling a little sorry myself that I'm missing the SCBWI New England conference in Springfield. I should be thinking about writing today. Instead I'm lying on the couch.
But to brighten an otherwise kind of awful week, these tiny gems arrived in the mail, ordered by my very amazing husband from I Hate Perfume after I posted about Christopher Brosius's delicious-sounding perfumes last week. When I call them gems, I'm not merely talking about the tiny bottles, which are kind of adorable, but really about the scents themselves.
They are extraordinarily complex, smell different on me than in the bottle, and are more soothing than I ever imagined any perfume could be. I'd never held much stock in the idea of aroma therapy (maybe because a lot of it makes me sneeze), but now I'm a believer.
I'm wearing A Room with a View right now, and despite feeling a little bit low in body, in spirit I'm taking time to smell the violets—and to appreciate that when the going gets tough, my love has always got my back.