If you enjoy blog posts in which a writer lovingly photographs and details their office and/or writing space, well…you're likely in for a disappointment here.
As documented previously, I have no garret, office, or even proper desk at which to write in my little yellow house. It's the lone (though tragic) flaw of the place. I sought to remedy the situation by buying a tiny, rather gorgeous desk to fit into a corner of our dining room from Craigslist. When we brought it home, though, it was clear that while it did fit into the corner of the dining room, it didn't really fit me.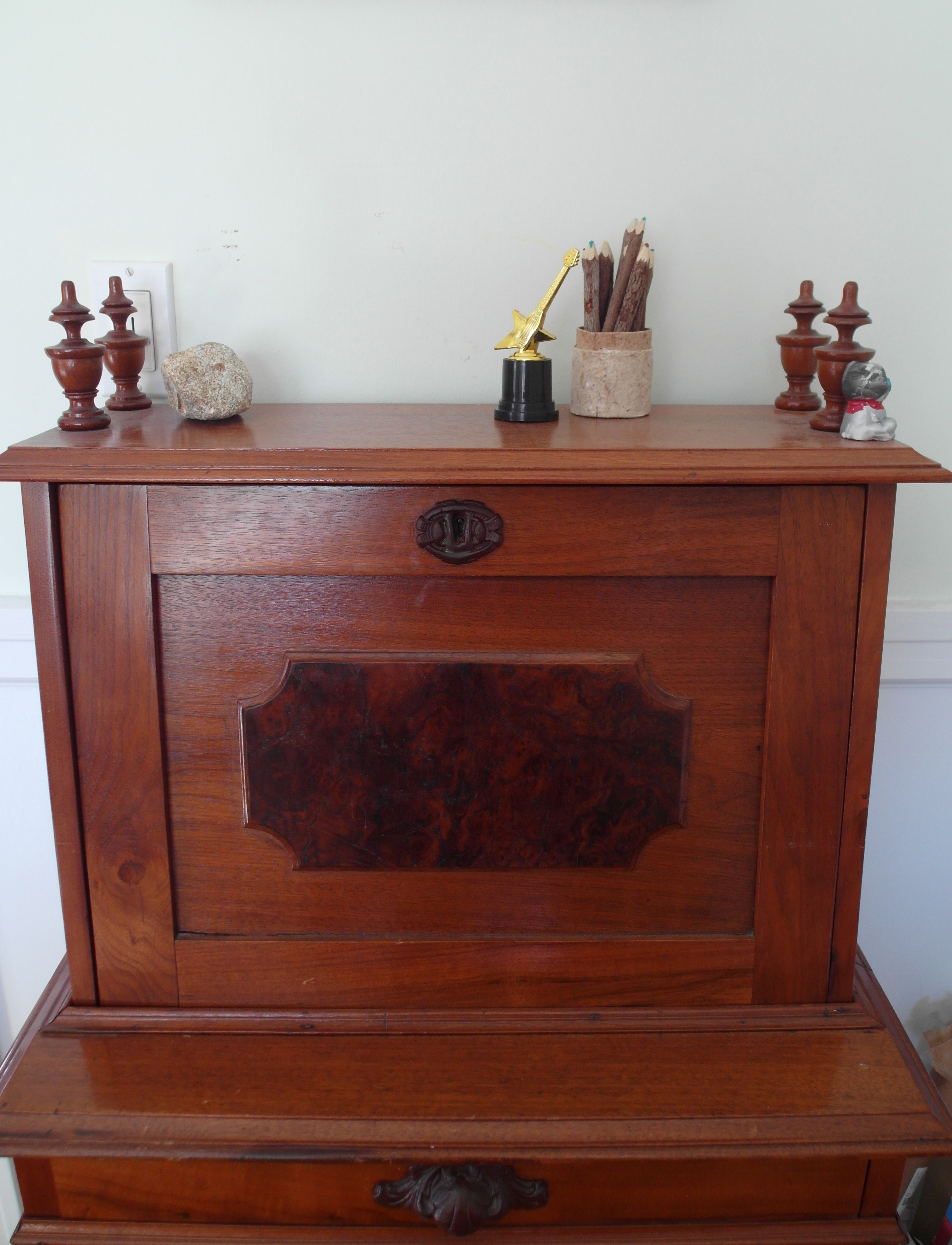 It is, however, the perfect size for someone quite small to use to complete homework and write letters to pen pals. There are little cubbies that hide markers, crayons, and fancy pens with which to tackle tedious homework assignments. The green felt has even been baptized with Elmer's Glue.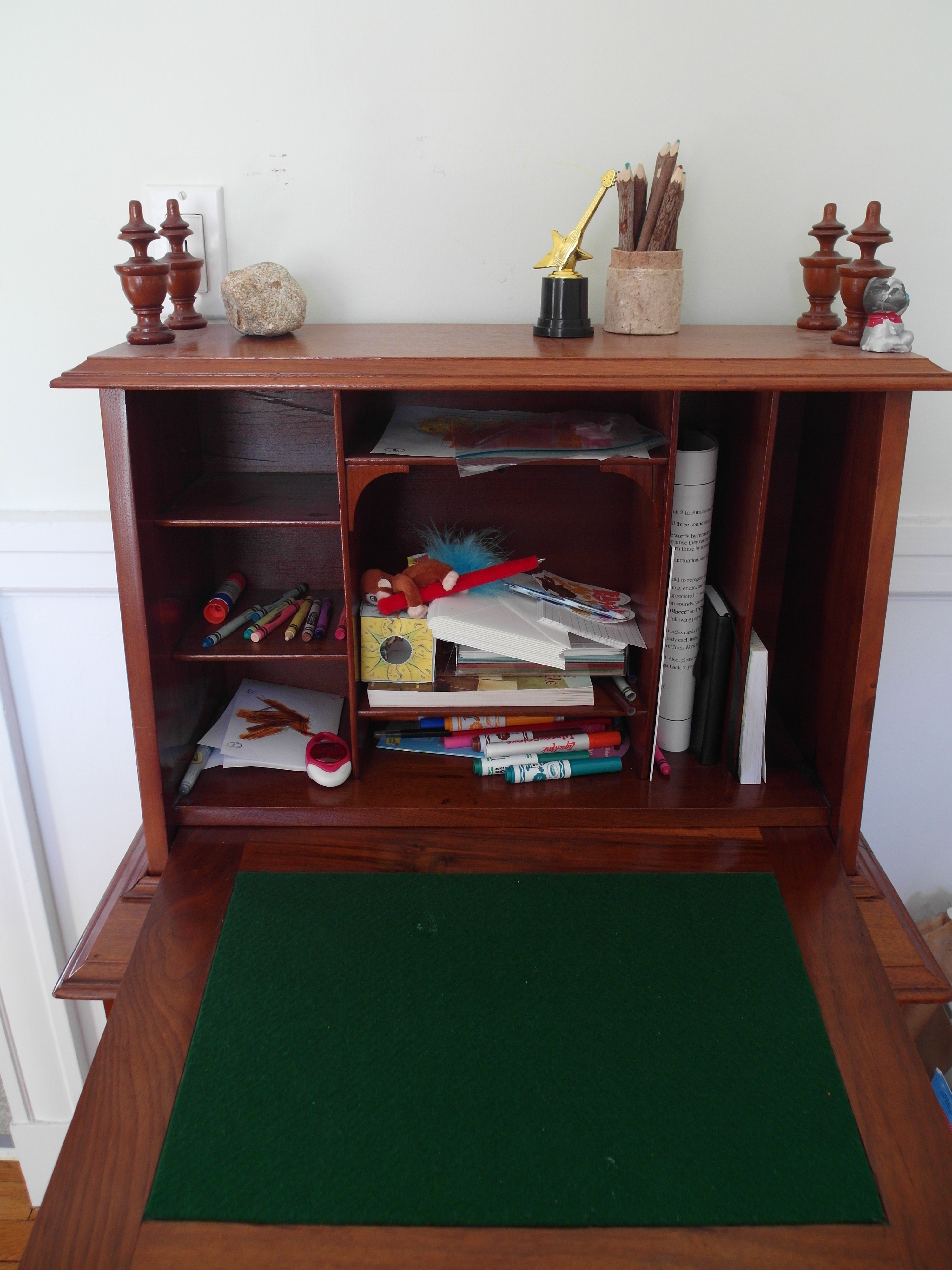 So, the desk is a win for my kiddo, even if not for me.
The place where I actually write not only doesn't belong to me, but isn't even in the same small town that I call home. It's a coffee shop in Salem, Massachusetts called Jaho Coffee and Tea.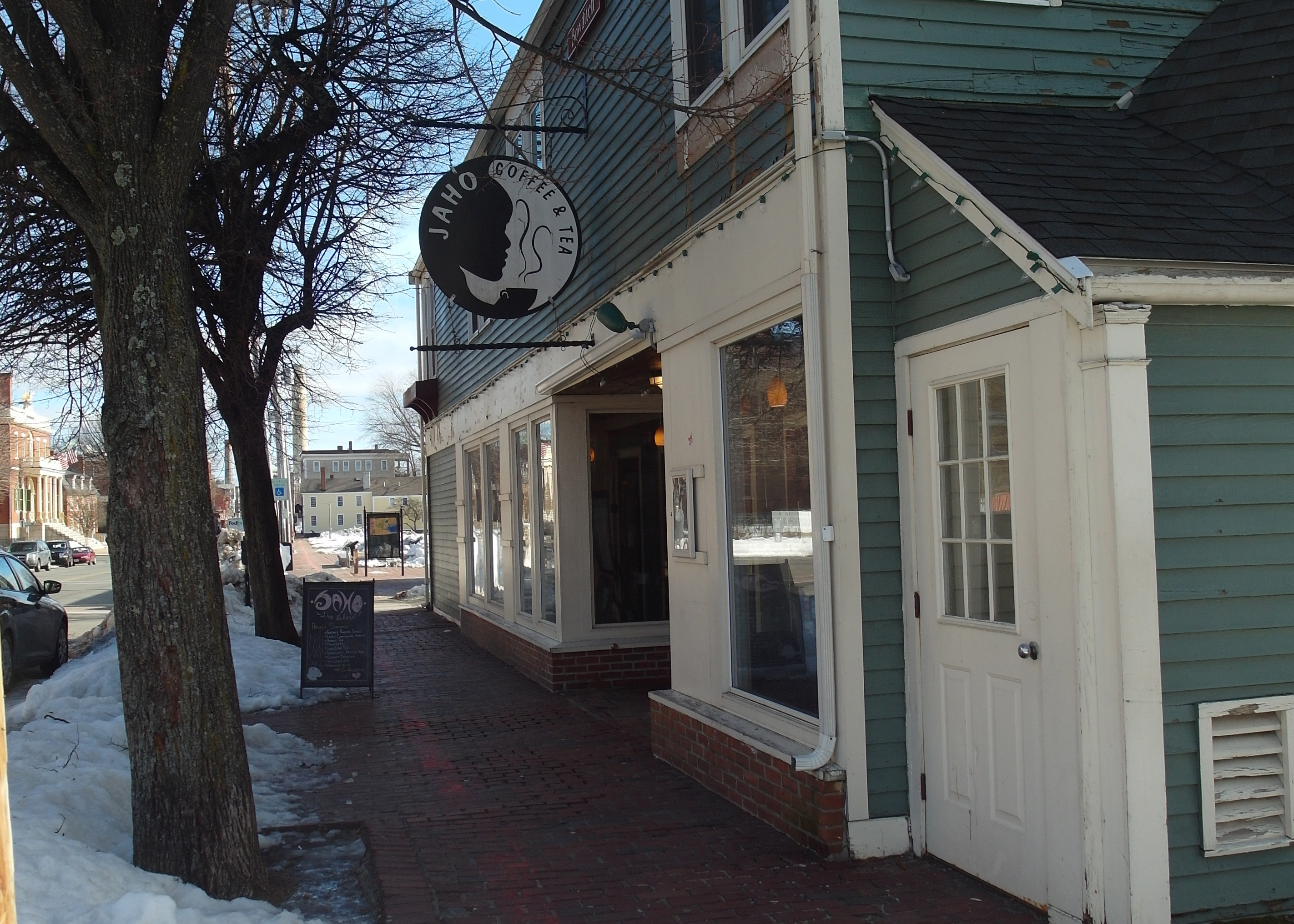 Everyone at Jaho is very kind, their music is good but never too loud, and they allow me to sit there for far too long while I write. Also on the plus side: there's also no laundry at Jaho to wash, dry, or fold, no dishes to do, no house to clean—nothing but a fine cup of tea.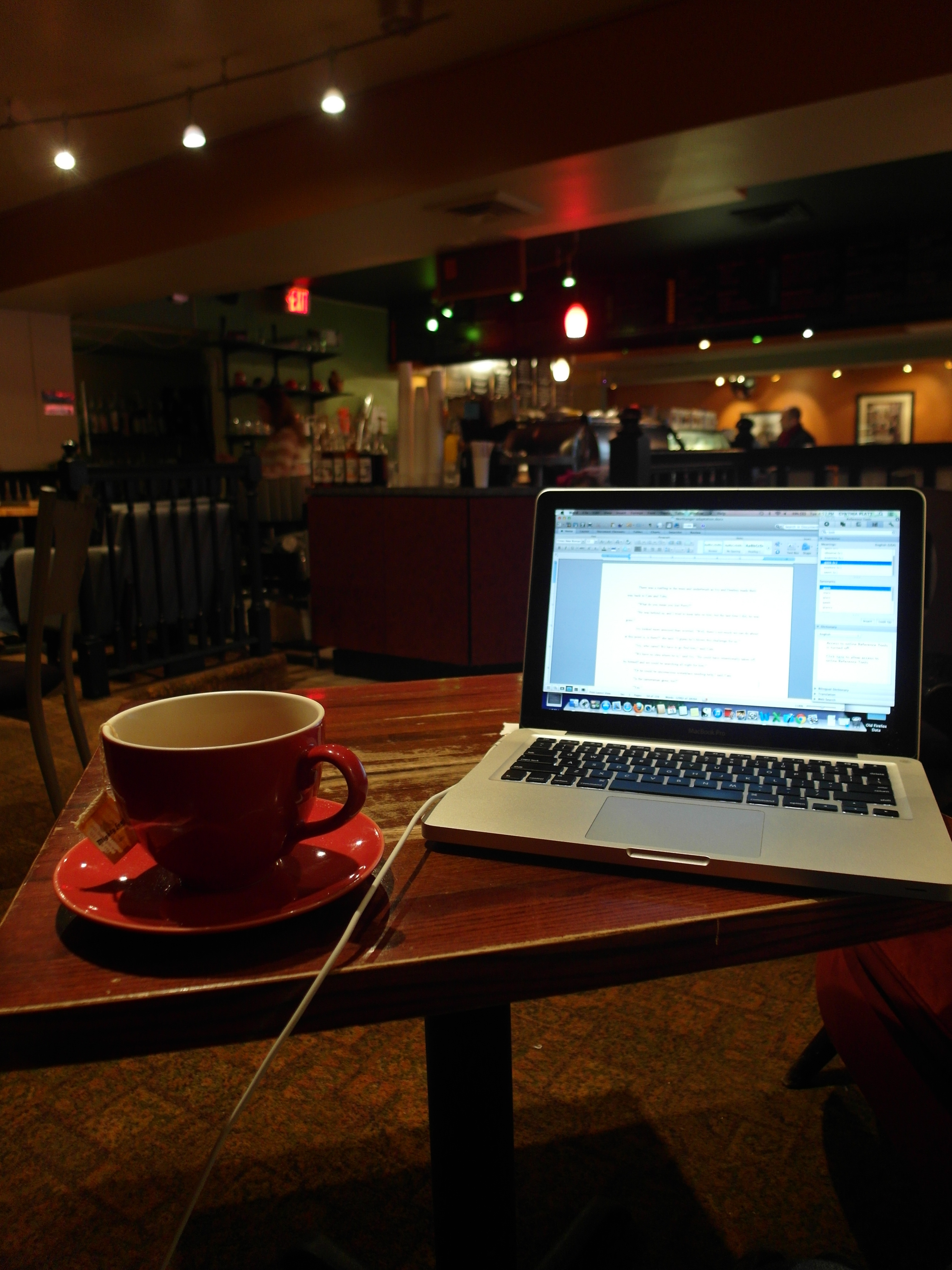 I love this little coffee shop, both for what it offers me inside, and what it offers just outside its doors.
Because just steps from Jaho, is a portal back in time. The House of Seven Gables is just down the street. A schooner is docked next door. There's a lighthouse to walk down the wharf to when you need to stretch your legs.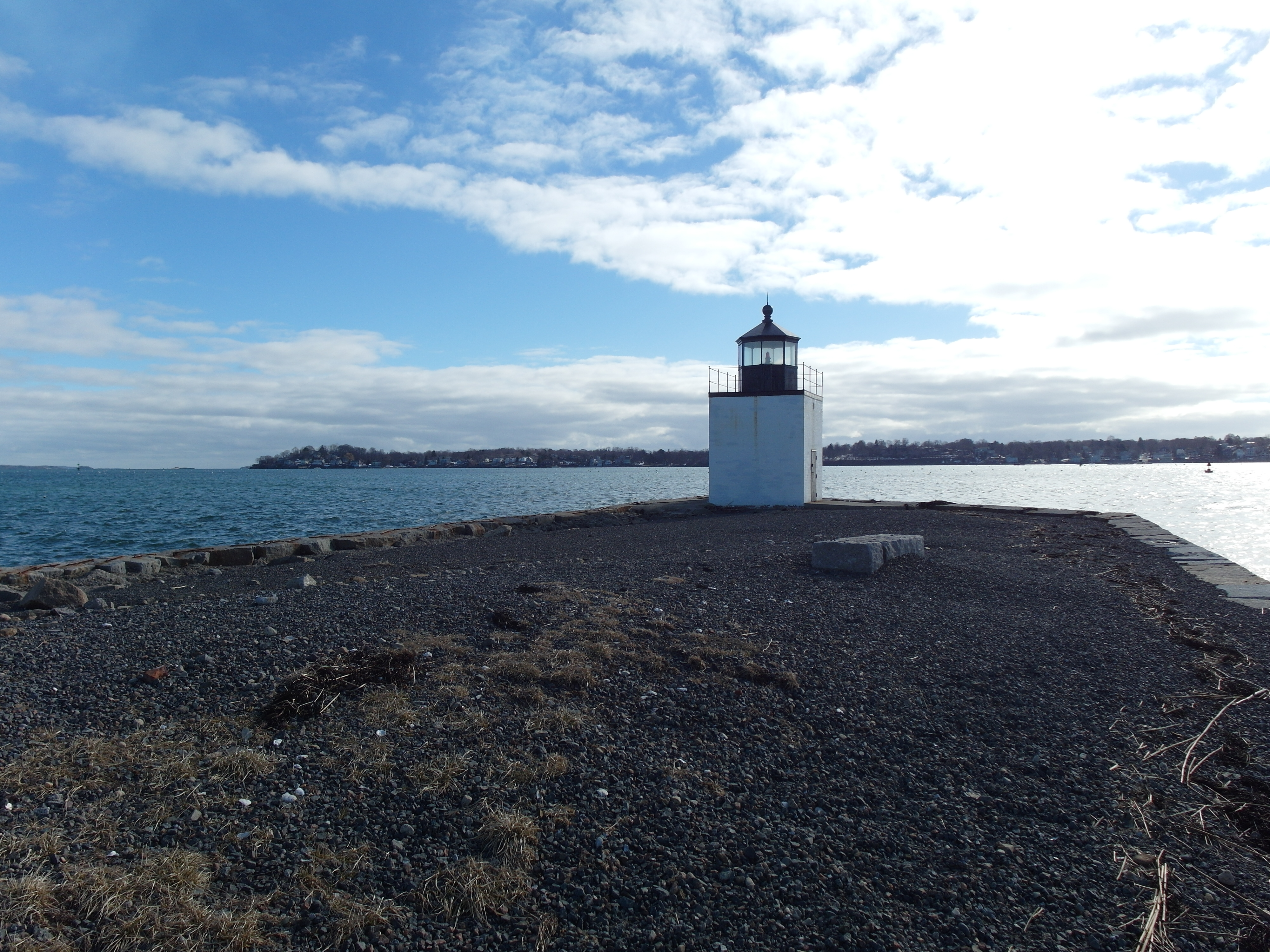 And Salem's Custom House is right smack dab in the middle of it all.
Turn back from the lighthouse, and the view can almost trick you into believing that you've stepped back in time, and that Nathaniel Hawthorne is going to come striding out his job at the Custom House (and into my waiting arms?) at any moment.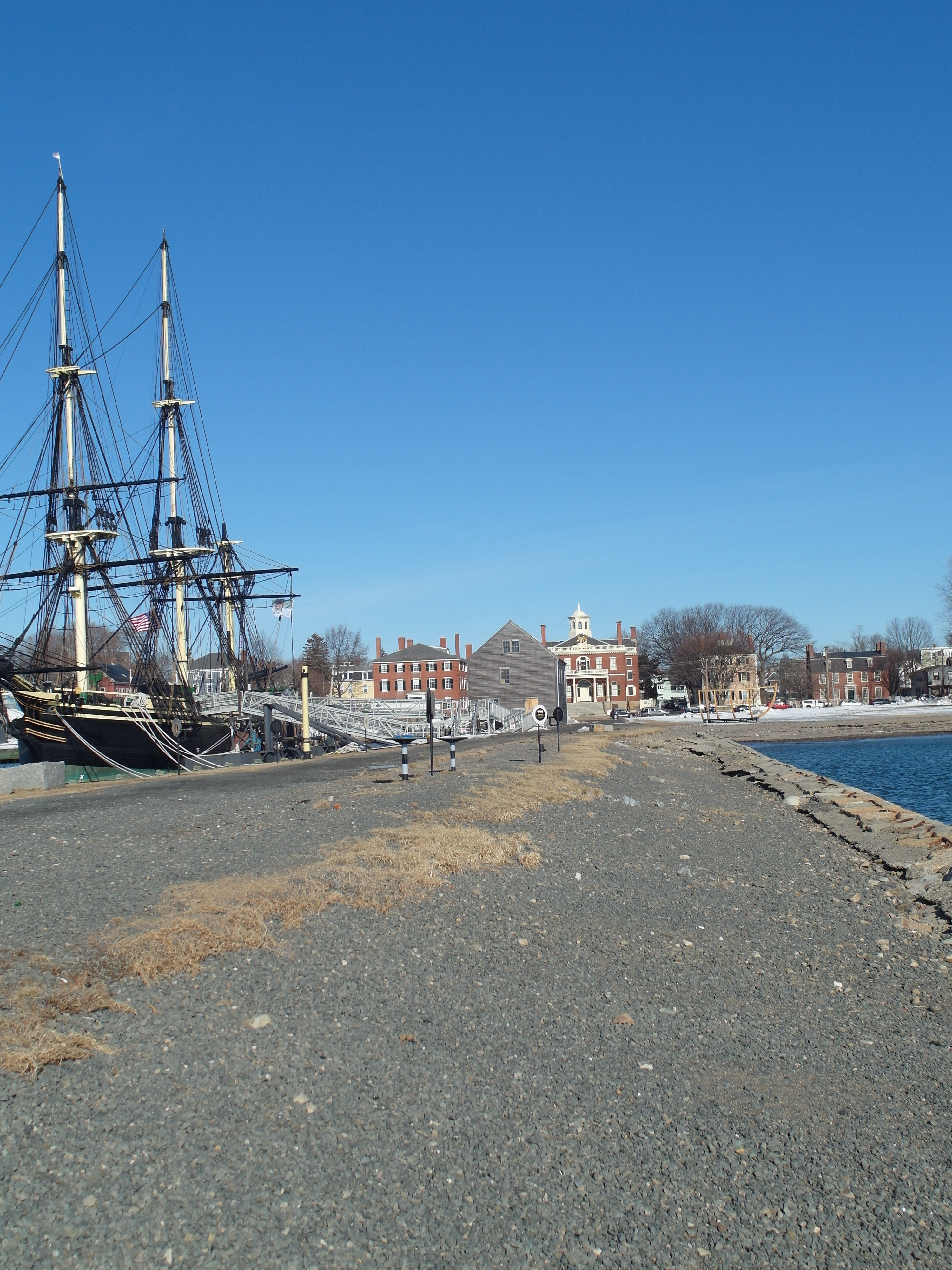 In other words, the place has what Anne of Green Gables would call scope for the imagination.
So, I while I long for a cozy, artfully appointed writing space, I'll make due with Jaho for now.