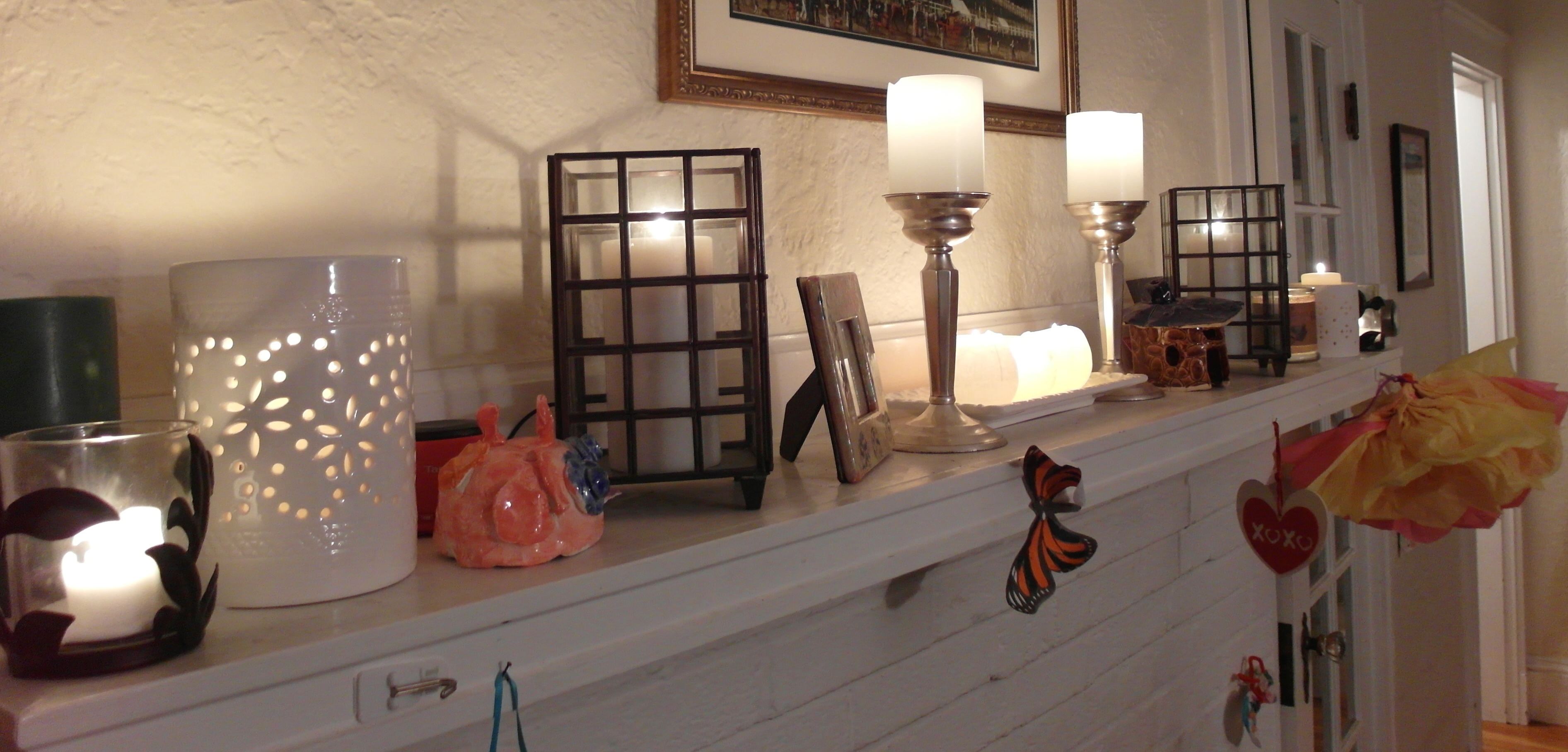 This has not been a great fall. Or, let me take that back: in some plain, everyday ways, it has been a lovely fall. The weather's been great. My kiddo has hit some new heights. My husband is, as always, my rock. My friends and whole family continue to amaze me with their love and generosity of spirit. So, there's all of that—and that's nothing to sneeze at.
On the flip side, there's been the enormous grief of watching someone I love dearly slip away and then mourning her loss. There's been stress and worry and exhaustion and an ever-intruding sense of sadness. These are also nothing to sneeze at. As the days get shorter and darkness becomes more present in all of our winter worlds, I was feeling a little glum.
Which brings me to celebrating the light. I read this BBC article about the Danish concept of hygge, vaguely translated as coziness, but meaning much more than that. It's lighting candles and fireplaces, eating and drinking tasty things, welcoming friends and family into your home for warm times together.
And, as I interpreted it, it's not letting the darkness get to you.
I've thought a lot about this idea over the last month, and finally—just this past week as world events took another grim turn—decided to take action. I lined our mantle with every candleholder I could find in the house and stocked up on firewood. Each night as the sun goes down, I light the candles. It's oddly comforting to have that glow filling the living room as I spend time with the people I love most. My husband has gotten in on the act by buying us mead to mull and lighting a fire each night. My kiddo, always a first-class snuggler, is all about the warm blankets. We're walking and reading and enjoying meals.
These are all very small things to do, but they're really helping. Somehow just the resolution to be cozy and welcome what the winter—and what life in general—brings is helping.
So, as the days get shorter and weather colder, at our little, yellow house we're getting cozy like the Danes. We're celebrating the light, one small step at a time.