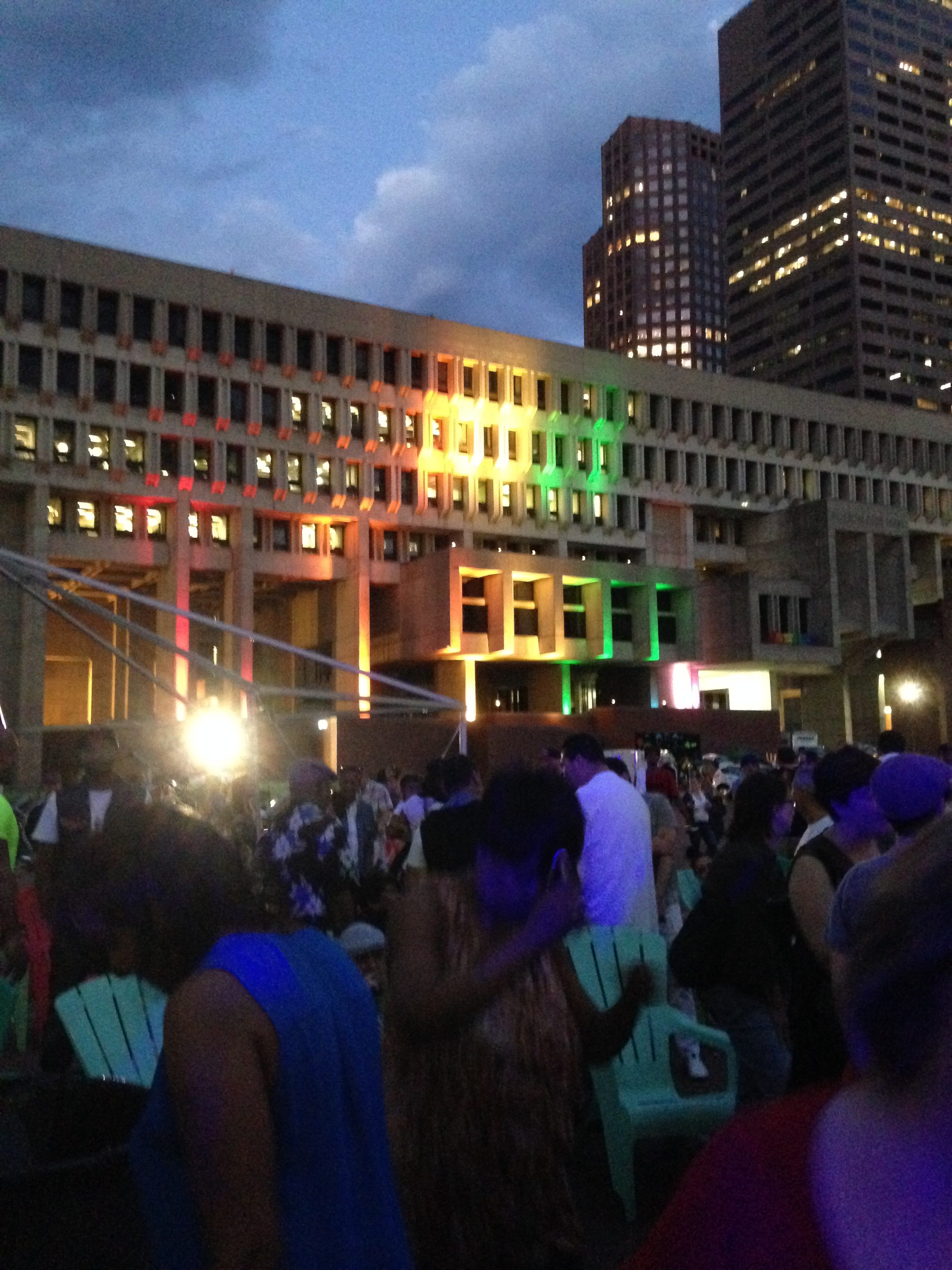 Last night was the third annual Donna Summer Roller Disco Party, Boston's start of summer celebration on City Hall Plaza. I missed the first two disco parties. I do not plan to miss one again.
It wasn't just that it was a fun night—it was heaps and hoards of fun. I danced for hours with a group of friends, spouses/partners. My voice is hoarse this morning from all the singing I did as we danced. Donna Summer's music was the music of my youth, and I belted out her hits with rest of the crowd.
I think part of me forgot how unbelievably joyful a night of dancing can be. It's easy to get caught up in the details—and stresses—of everyday life. Sure, I sing and dance around the house, but it's not communal dancing—the kind you share with people you love and complete strangers. Communal dancing is awesome.
So was last night. Donna Summer's family was there, performing on stage, dancing in the crowd, and having what appeared to be a wonderful time at this event to honor her memory. City Hall Plaza—normally a bleak wasteland surrounding Boston's seat of government—had a roller rink, flashing lights, loud music, and a packed crowd (thanks, Mayor Walsh).
There was a memento to sign as well as a moment of silence for the victims of the shooting at Pulse Orlando. But in the end, it was a night to celebrate. City Hall was lit up for Pride, and even the Government Center T stop was flashing rainbow colors.
The crowd consisted of folks of all ages, ethnicities, and of the whole rainbow of the LGBTQA spectrum. Being Boston, we bumped into people we knew in the crowd, but also danced with strangers. It was supposed to rain, but somewhere out there Donna Summer had words with the weather gods and it held off until after the party ended.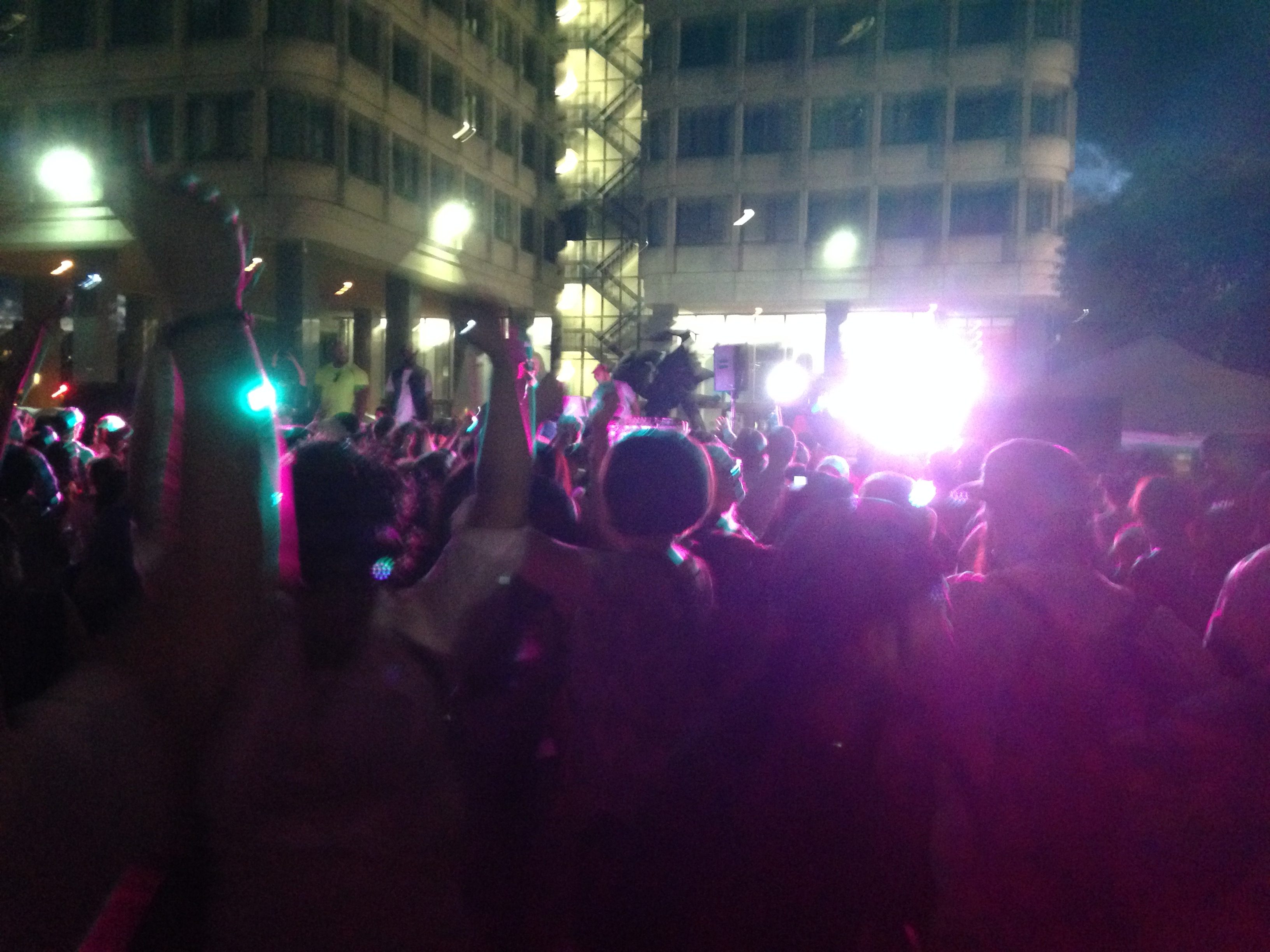 And I had a moment of all-encompassing love this city.
There's a time for mourning, and the need for it has been too strong of late. But there have to times to celebrate, too. And when Boston decides to put on a party, it does it up right.