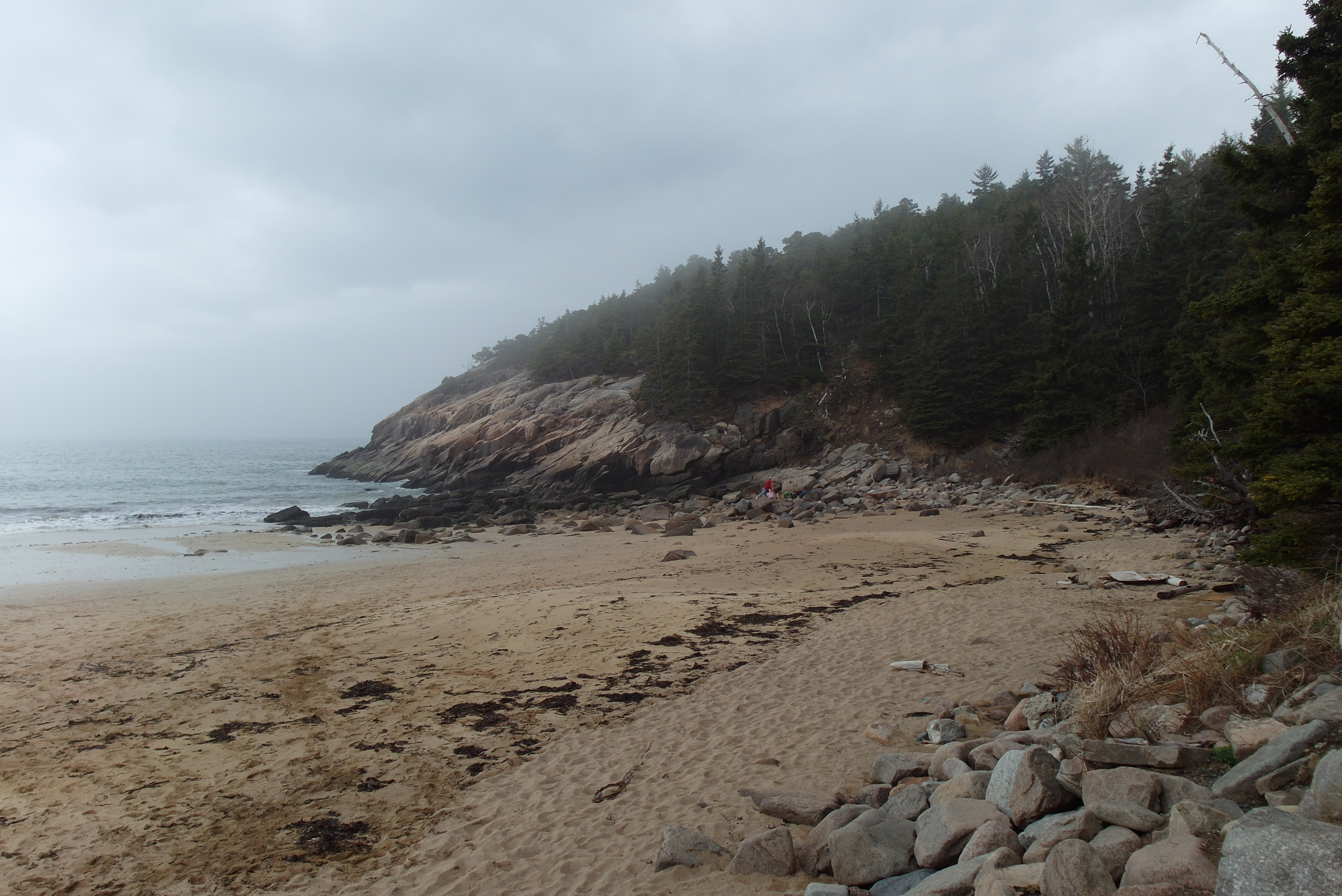 L.M. Montgomery wrote about kindred spirits—the people who's souls speak to yours in some deep and important way and who become the best of friends and comrades. I think there's such a thing as kindred places, too. And Acadia National Park is just such a one for me.
Thankfully, last week I got to spend several days there with the two most kindred of spirits, my husband and my kiddo. Usually, we go to Acadia in the summer—swimming in Echo Lake, climbing every mountain we can get our hands on, and generally enduring the enormous crowds on every one of them.
In April, the park is very different. Most of the time we were there, the normal greens and blues were replaced by varying tones of gray. This was no less beautiful, but very different from what we experience when we go in August.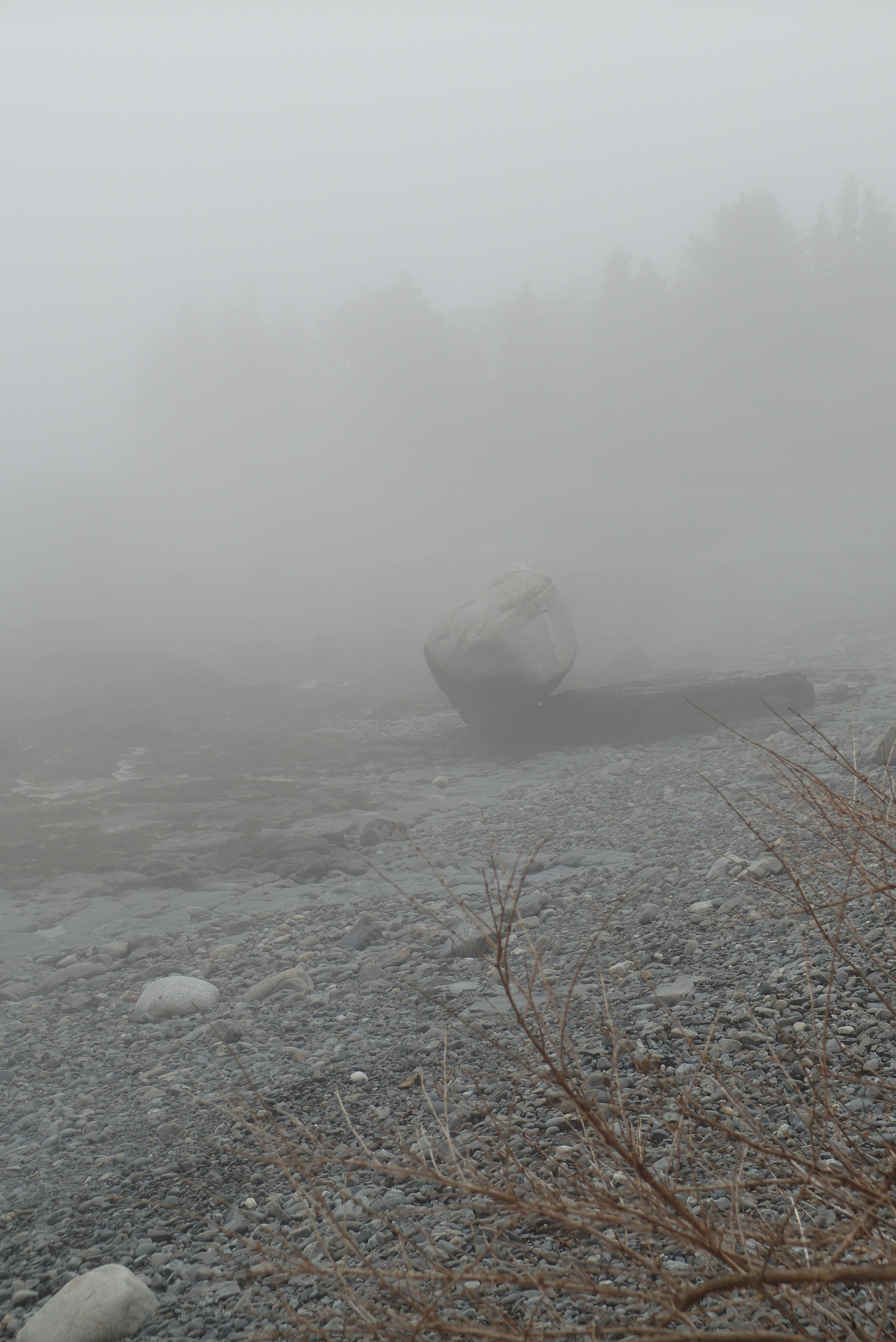 The sun was out on only a single day we were there—the rest of the time, the weather ranged from cool and misty to very cold indeed with a driving rain. We found this did not hold us back.
Indeed, there was much to see in the gray of April that you miss entirely in the summertime. The views from the mountaintops were different without those pesky deciduous tree leaves to block them out. Of course, there was fog to block out the view, but that's another story.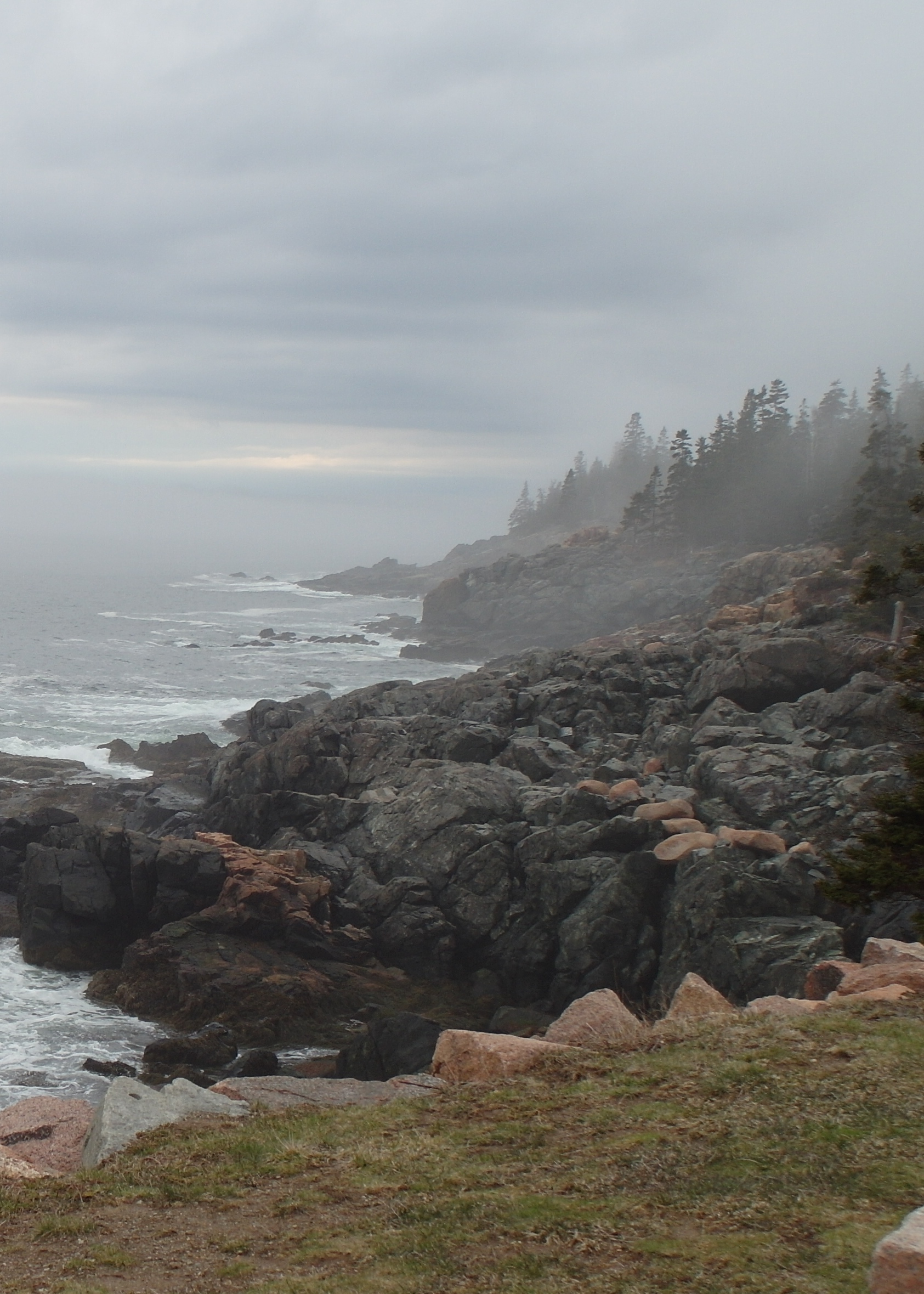 Plus, we  got the occasional glimpse of something like this tiny nest (measuring only a few inches in height) hiding in a hedge.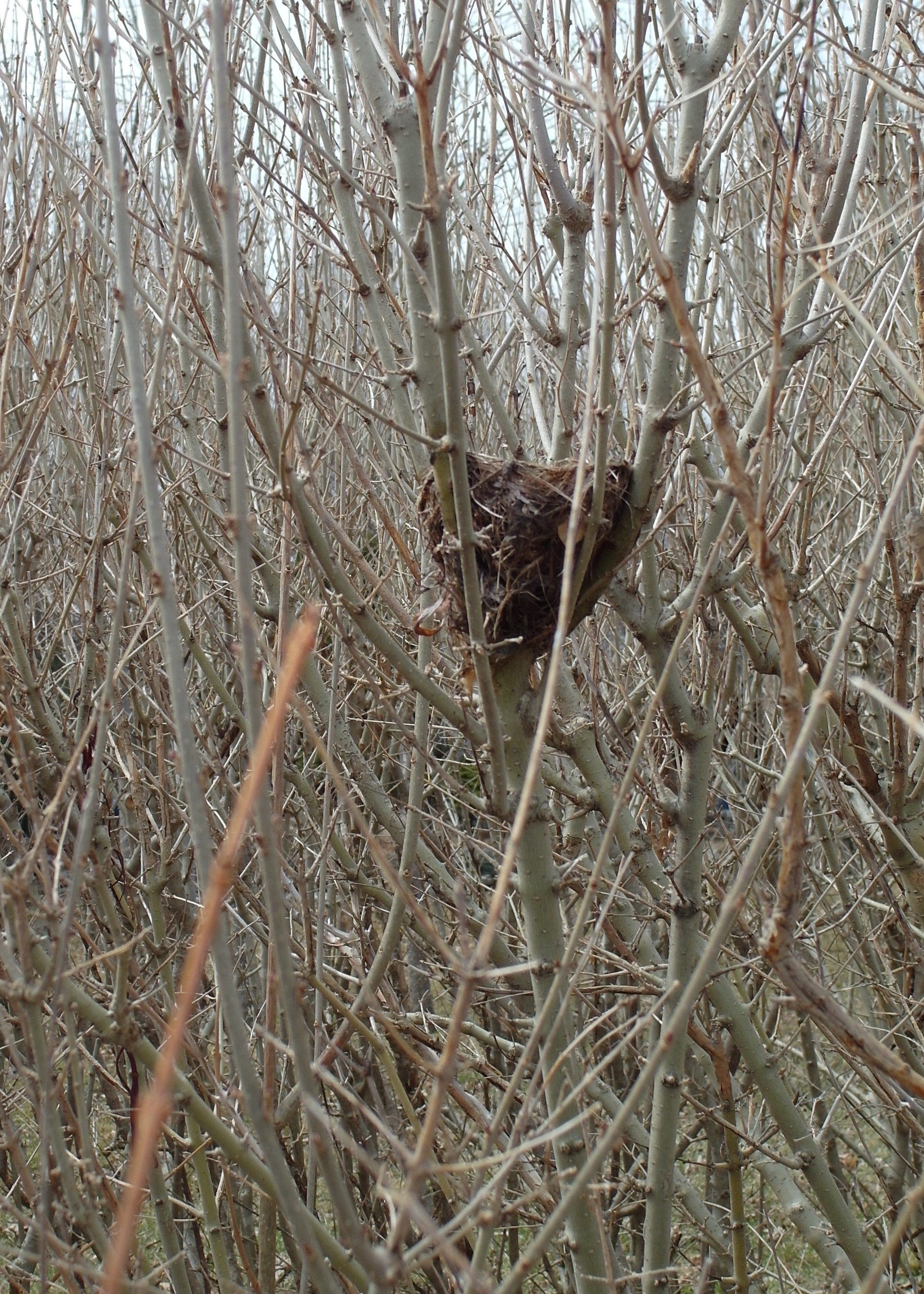 There were deer and loons and woodpeckers, and frogs to serenade us at twilight.
There were also important lessons learned.
For instance, if you give an eight-year-old a cheap one dollar notebook and tell her it's a travel journal, she will take writing in it hyper seriously, and keep its contents strictly under wraps (journals are private, after all).
The weather can change from 35 degrees with driving rain and gale force winds to nearly 60 degrees and warm sun—and then back again—in a mind-bogglingly short period of time.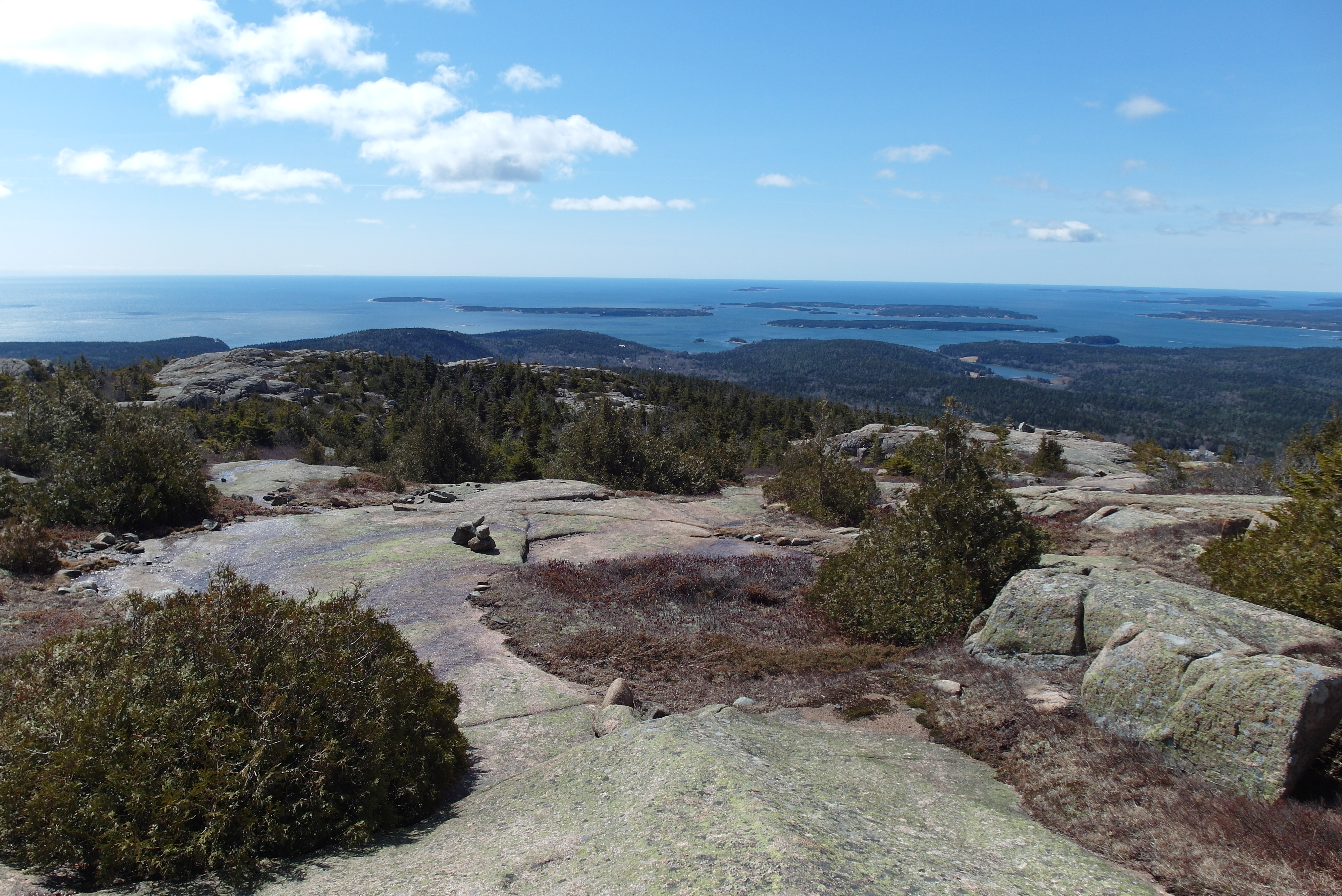 Then there's the importance of watching where you walk. It turns out that if you're paying more attention to where your kid is stepping than to where you are, you will sprain your ankle (who knew?) and then have to hike another couple of miles back down the mountain and to the car. After which, you will spend weeks to come in an air cast.
But if you can, using Elsa from Frozen as your role model, just let it go, taking the good with the bad and focusing predominantly on the former, you can enjoy every blustery and beautiful, arctic and aching moment of vacation.