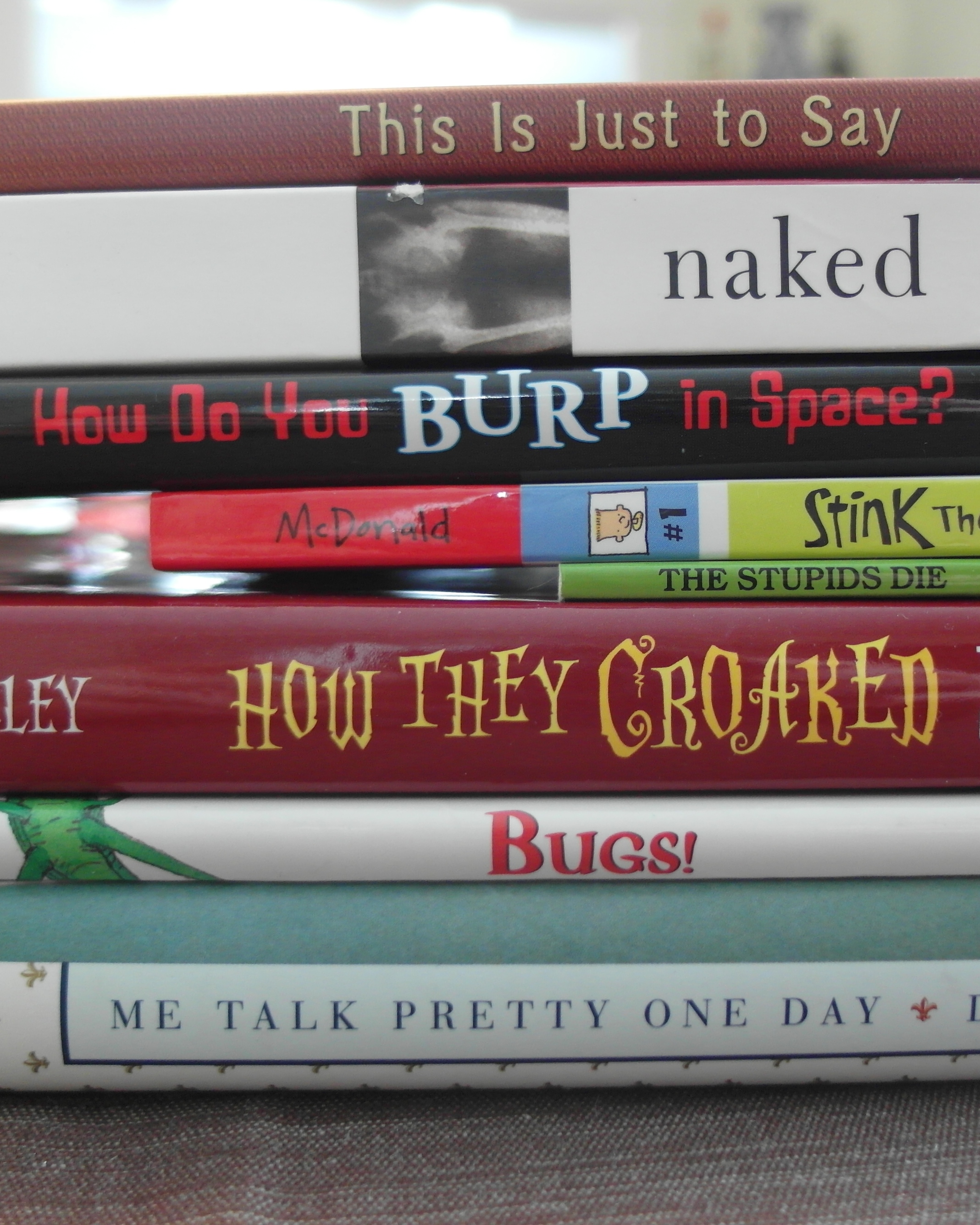 Too much work? Check. Needing a little procrastination break? Check, again. Wondering what to do to celebrate the looming National Poetry Month? Well, not as much, really (you can't win them all). But armed with two out of three,  when I saw this post on the School Library Journal website the other day, I knew my path was clear.
I could have gone an actually poetic route here. I could have gone for something more philosophical. Instead, I opted for the silly and borderline gross route. What can I say? Anything that can work Harry Allard and James Marshall's The Stupids Die into everyday life is a good thing in my book (and if you have not read this book, please run out and do so).
Want to procrastinate and come up with your own book spine poetry to share—or just want to peruse others' works of genius? Then pop by here!