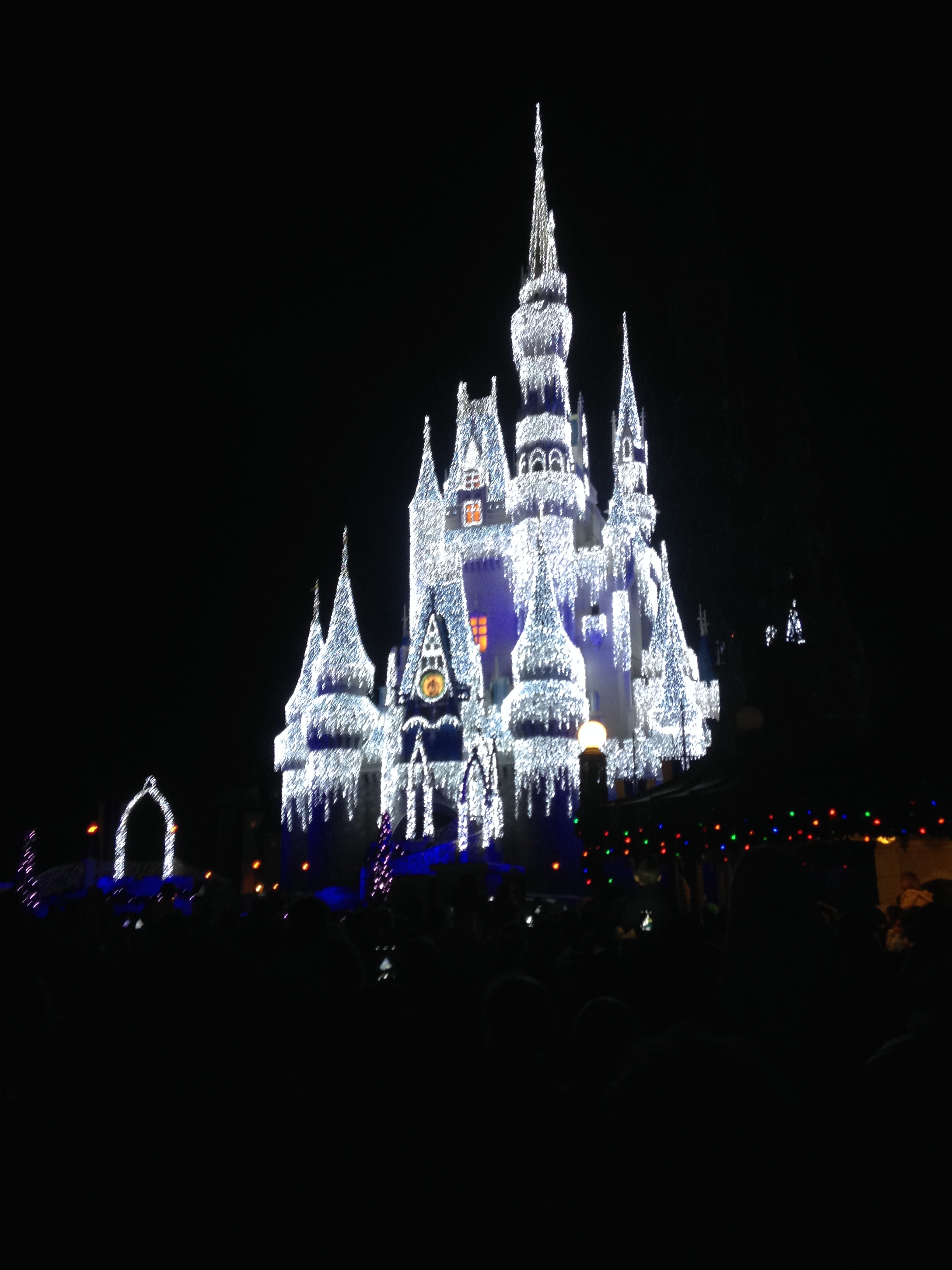 Disney World is one of those places that you either love or hate. I definitely fall into the love category. Having just returned from a trip there—with hours upon hours spent on rides, watching shows, meeting characters (Chip and Dale rock), and generally having a wonderful time with my extended family, I have some insight into the Disney experience. I also gained some unexpected insight—and perspective—on my own writing. Specifically:
Sometimes it's good to turn the laptop off and leave it at home. Rid yourself of any possibility of writing or revising and let your brain just rest. I am not good at this. As a slightly compulsive person who's also a working mother, finding time to write isn't always easy. So I force myself to work after work and on weekends. I make myself sit at the computer and put words onto the page. This can be a good thing. It can also be damaging when it leads to no rest and no playtime. A gal needs a break every now and then.
There's no such thing as "real" magic. I know this as a sophisticated adult-type person who's view of the world is firmly grounded in reality. But magic is so much fun, even if it isn't real. The magic at Disney World is so seamlessly created that it almost feels real at times. And even when it doesn't—even when you know the snow on Main Street USA isn't the real thing because chance snow squalls don't happen in Orlando—it's still pretty darn awesome. The careful orchestration doesn't lessen the greatness. Instead, it adds to my marveling at it. Someone (or more likely a large team of someones) crafted every last moment of the Disney World experience. It's world-building of the highest order. Magic isn't real—it's created. Writers create magic in the same way, and it's nice to be reminded of that now and again.
Embracing one's lack of cynicism is a good and healthy thing. I am not a cynical person. I hope never to be one. Sitting on a Disney shuttle bus surrounded by happily chatting families from all around the country—whose kids are sporting Elsa dresses and whose dads are wearing mouse ears—it's like a breath of fresh air wafted through. And on a crowded shuttle bus, that's saying something.
The world needs more fireworks. And song and dance routines just for the sake of having song and dance routines. And dance parties in which people wearing large, furry character costumes bust a move with you. And folks who without a shred of irony wish you a magical day. Because who doesn't want to have a magical day?
So, I thank my lucky stars that there is such a place as Walt Disney World and people who have job titles like imagineer and kindly folks who are happy to chat with you about how awesome their vacations are—and how much they hope yours is as well.
Now I'm back to work and life and even some writing and revising. But if you wish me a magical day, I'll be happy to wish one right back at you.