Every year, the Children's Book Council celebrates Children's Book Week. As someone who spends a lot of time reading, editing, and even attempting to write children's books, it seems only right to do something to mark the occasion. And what better way than with cake?
Let's start with a classic, created by Sugar Therapy and originally discovered on Flavorwire, the only thing missing here is some Turkish Delight…though on second thought, perhaps we're all better off without it.
Then there are the modern classics—an almost-complete series of them!—found on the fabulous Cake Wrecks and created by Karen's Specialty Cakes. These are almost guaranteed not to take a cue from Bertie Bott's Every Flavour Beans. Which means no vomit or booger flavors (thank goodness).
But let's not forget about the picture books, as no proper celebration would be complete with out them. And I love both this book and this cake—found on Bookriot, and made by Cake Lava—more than I can possibly describe.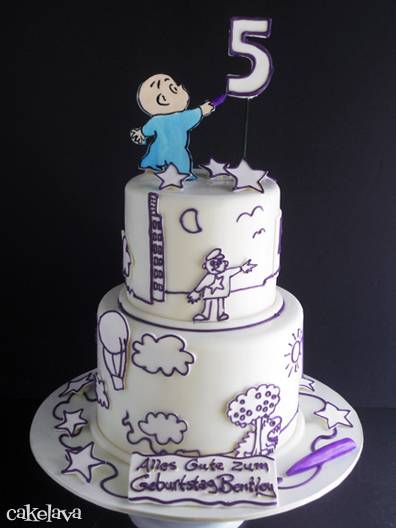 And because I'm a baker of sort as well as a children's book editor, I've got my own children's book cake to share—one that I made for my kiddo's recent birthday. She's more than obsessed with The Boxcar Children books right now and specifically asked for a boxcar cake. No problem, I thought—I can do that!
Turns out making a literary cake masterpiece isn't as easy as it would seem at first glance. Getting the frosting to be an acceptable shade of red required copious amounts of red food coloring, which in turn got all over my hands, making me look like I'd just had some sort of bloody battle right in my own kitchen.
The black frosting was no walk in the park either.
Piping a thin line of frosting, like playing the game "Operation," takes a very steady hand. Which apparently I don't have. But none of this mattered at all, as the birthday girl was thrilled by the results—and positively gloried in her own literary-themed cake. Just like the magic of a kid finding the right book, it was magic to make this very shoddy little cake for the right kid too.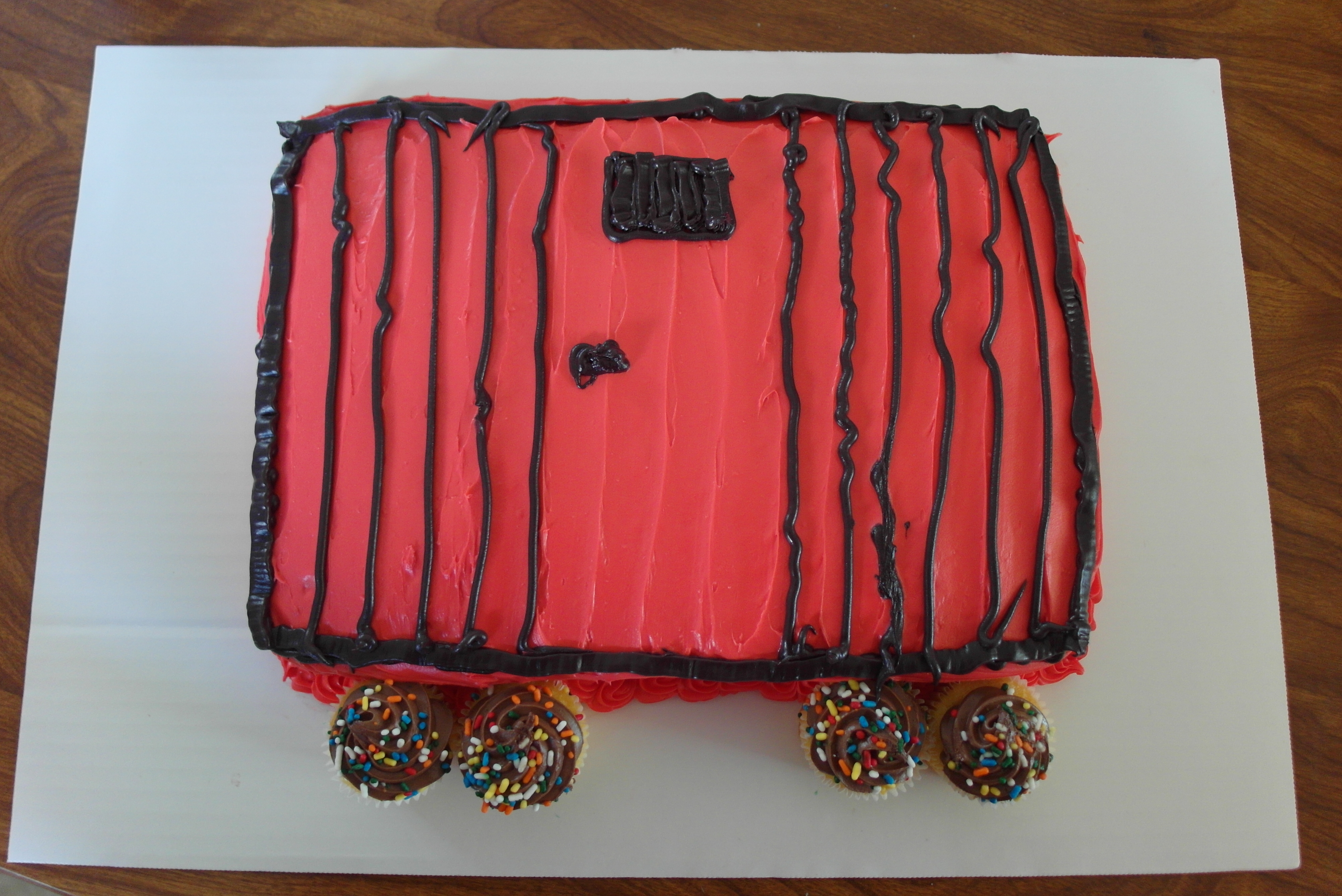 Besides, it still tasted just fine. Happy Children's Book Week!